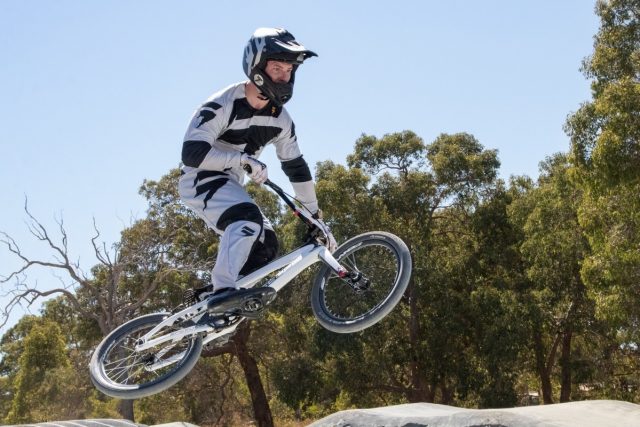 Apprentice spray painter Jamie Gill has proven he has what it takes to take on the best in his sport despite experiencing a number of injuries in the past.
The 20-year-old was recently selected for the BMX Western Australia state squad in the elite category after he picked up the sport from a young age.
Mr Gill told The Examiner he was forced into the extreme sport by his siblings but has never looked back.
"I have been pretty lucky in recent years but I have dislocated my knee and slipped discs in my back and when I was a lot younger I broke my wrist."
Mr Gill said he trains every day at the track and in the gymnasium about two to three times a week to be competition ready.
He also started coaching many young BMX stars four years ago to give back to the sport he loves the most.
"It is a really different sport as you don't have a full team behind you if you have a bad day," he said.
"You get to travel the country on a push bike competing against 32 plus guys on the track who all want the same thing."
Mr Gill will compete in the BMX WA State Championships in October while also taking on a number of club races and other events throughout the course of the year.