Last weekend Mardella resident Reece Jerrett added another title to his already impressive list – National Rural Ambassador.
As WA's Rural Ambassador, Reece inched out a very impressive line-up of young agricultural leaders from other states to become the next voice of Australia's rural and agricultural communities and show societies.
Competitors faced a panel of four judges at the Royal Launceston Show, before participating in a live Q and A about the major concerns for the agricultural industry and societies.
"I said I believed the biggest issue was urban sprawl impacting on a rural way of life, and also local food security," Reece said.
"It is certainly very evident in the peri-urban fringe where we are. A lot of people are unaware how much food we produce in this shire – it's a very food-productive region. And it's also the largest equine region in the state.
"I've always been very passionate about protecting our agricultural communities."
He lives and breathes what he says, as president of the SJ Food and Farm Alliance – a group intent on preserving the rural status of the area, and supporting local producers through education and economic opportunities.
His work in raising the profile of local producers helped earn him the honour of the SJ Shire's Young Citizen of the Year for 2023.
Reece is also well-known for breeding exhibition poultry and water fowl, and is active in preserving the genetics of poultry in the state.
So much so that he is the president of The West Australian Poultry Society – the state representative body for poultry societies.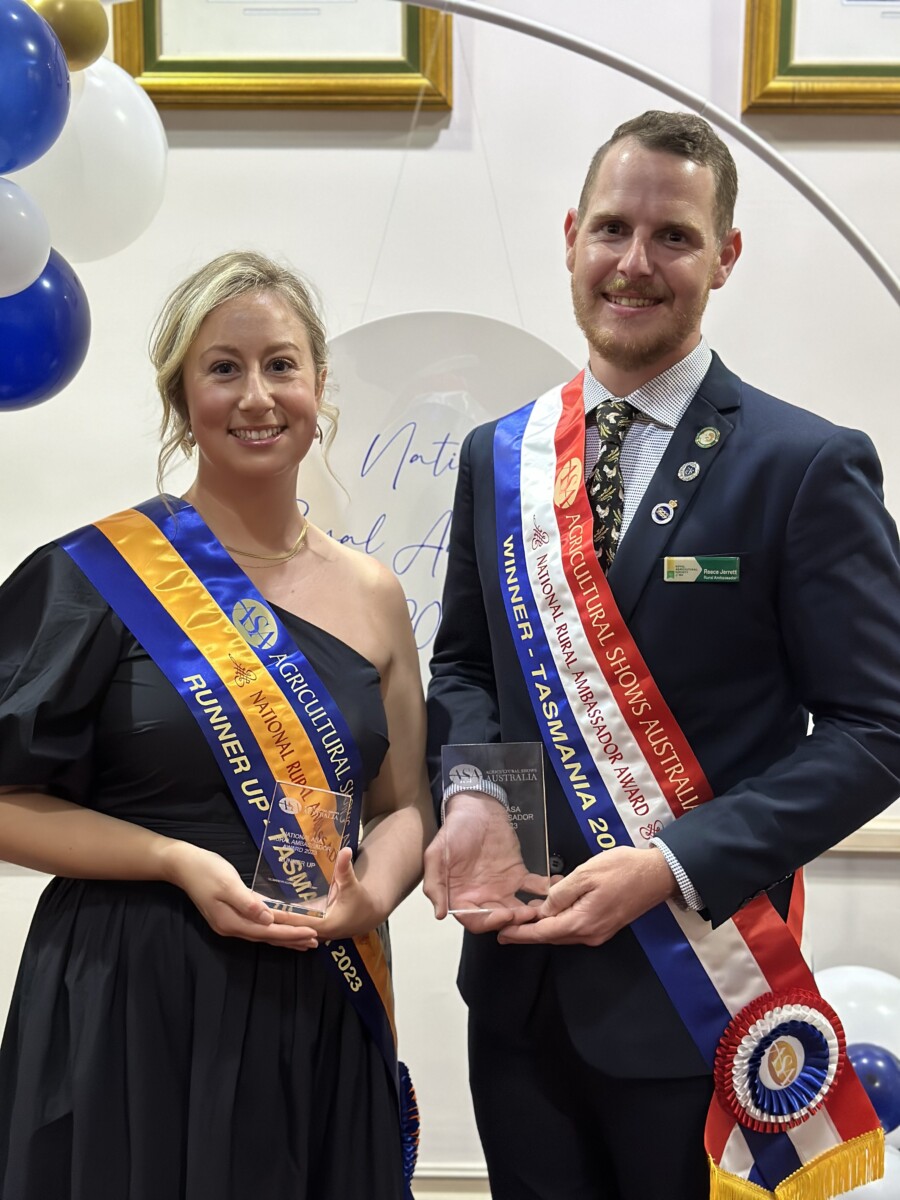 Reece already lives his ambassadorship every day through his many volunteer and leadership roles.
"I've been a volunteer since I was eight. When other kids were out on their BMX, I was volunteering for the Royal Agricultural Society, and very much supported by my parents to do so. So this role feels like a natural extension of what I've been doing for most of my life," he said.
But that doesn't mean he takes this honour, or this opportunity lightly.
"I was absolutely over the moon," he said. "It was very tough competition – each of the states has a very good ambassador."
He said he is excited about travelling across Australia and overseas to listen and help "bridge the gap between peak bodies, politicians and the community".
"I look forward to networking and championing the importance of local food security within Australia, and promoting the reduction of food miles," he said.
And if all this wasn't enough, he will continue to strive to be a strong voice for his community at the local government elections this Saturday where he will contest as a SJ Shire council candidate for the South Ward.