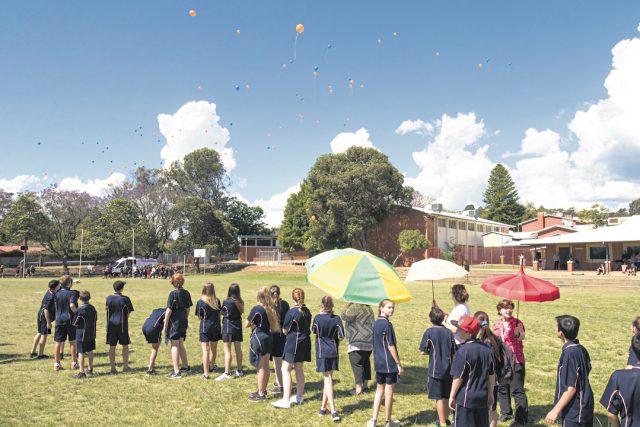 Armadale Senior High School celebrated its 60th anniversary this month with former staff and students attending to reminisce and see how the school had changed in the decades since it opened.
On November 9 the school hosted former students, staff and the Member for Armadale Tony Buti and Armadale mayor Henry Zelones to celebrate the event.
The current Armadale Senior High School campus opened on November 9, 1957 after high demand for enrolments to Armadale District High School, which opened four years before and meant a larger campus was needed.
Since then the school has maintained much of its original shape but attendees on the day were treated to tea and cake in its new hospitality facilities, which were part of a recent $4.5 million upgrade.
Former students Brian Woodward and Geoff Ranson attended the school from 1957 to 1959 and were on campus for the reunion.
Mr Woodward said he had fond memories of the school before the area lost its rural bush identity.
"We used to do woodwork down at the old primary school and we would walk in a direct line through the orchards helping ourselves to oranges on the way," he said."
Mr Woodward said at the time it opened the school was one of the first of a series of new-design schools which would open up across WA in following decades.
"A lot of schools built 20 years later are in the same style," he said.
Mr Ranson said he had fond memories of the school even though it was the only place he had ever received the cane.
Current students also released balloons to celebrate the occasion and principal Mary Griffiths said she thought the event had been a great way for current students to get involved in the school's history.
"It's important to connect past and future," she said.
This slideshow requires JavaScript.