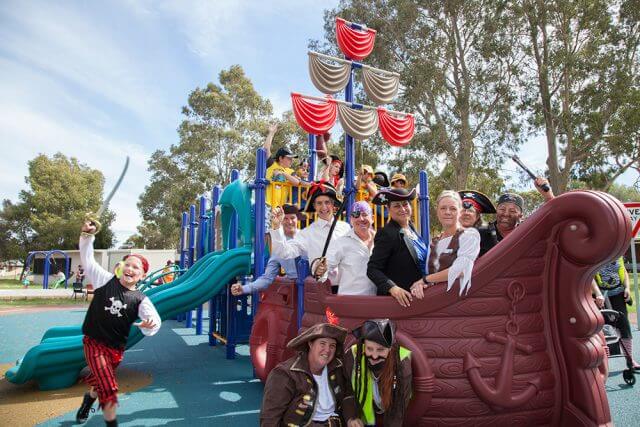 Gwynne Park Education Support Centre students can sail the seven seas without leaving school grounds after the school officially opened its new pirate playground on April 8.
The playground features a sailing ship universal access spinner and basket swing.
Gwynne Park ESC principal Merrilee Wright said the new equipment accommodated a larger number of children with disabilities and was designed to support positive social interaction through imaginative play.
"Many of our students require more highly structured activities and resources to access the same leisure and play enjoyment as their peers," she said.
"Previous resources or equipment could not meet the demands of our increasing student numbers and the demand on staff to engage every student during scheduled break times became unsustainable."
Student enrolments had risen due to rapid development in the area from 25 in 2012 to 67 this year.