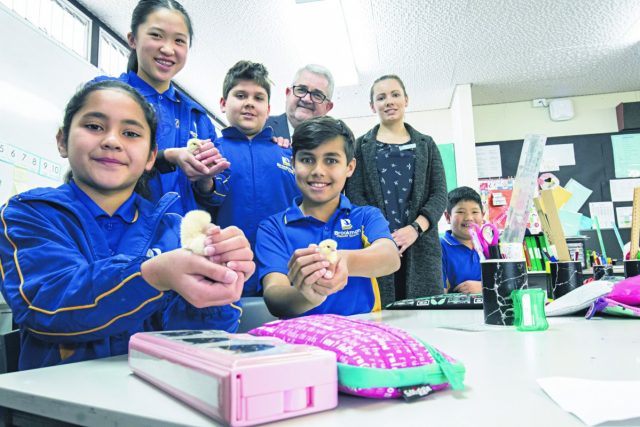 A primary school in Langford has been given the ultimate tick of approval by being named as a finalist in this year's West Australian Primary School of the Year award.
Finalists for the 2018 WA Education Awards were announced earlier this month which saw Brookman Primary School named among three other schools vying for the top honours.
The school will go up against other contenders including Allendale Primary in Geraldton, Kingston Primary in Australind and Warriapendi Primary in Balga.
Brookman Primary principal Hans Geers has been in his role for 10 years and said he was incredibly proud that his school was considered as a finalist for the state-wide award.
"There are so many terrific public schools doing great things in Western Australia so gaining this acknowledgement is a wonderful achievement and fillip for our whole community," he said.
"Achieving finalist status brings us closer to making that realisation a reality.
"The sense of pride it brings with it is not easily achievable and can only be gained through hard work and consistency in our approaches."
Mr Geers said the school board felt compelled to nominate the school for the award to recognise the work done by all its teaching and non-teaching staff, its 340 students and the wider school community.
He said he was unsure of the school's chances to take out the top honours but was humbled and content with just being a finalist.
"To win would provide us with a unique opportunity to gain the recognition I believe the school, staff and community deserve for many years of diligence and hard work," he said.
"This final piece of recognition reflects years of dedicated work by many to continually improve our school to one where students experience success within a culture of sharing, reflection and celebration of achievement of common goals."
The winners of each category will be announced on November 25 with the winners and finalists sharing a total prize pool of $335,000 to be spent on professional development.