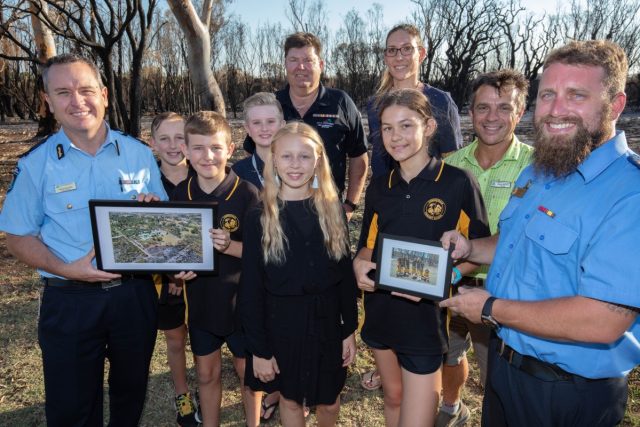 There was a gigantic round of applause at an assembly late last year as the community thanked the firefighters who saved their school from fire not once but twice in 2019. 
Forrestdale Primary School came dangerously close to being burnt to smithereens after a fire came within 45 metres of the school in February and then once again within a mere five metres of the buildings in December, burning through surrounding bushland and scorching the school oval. 
Principal Wayne Bariolo said the entire audience erupted in applause as Department of Fire and Emergency Services representatives took to the stage. 
"This presentation was really the least we could do to show our appreciation," he said.
"I don't know many schools that have had to evacuate twice in one school year, but we did and thankfully everything went well." 
The school has been recognised as a finalist in the Western Australian Resilient Australia Awards. 
The February fire was caused by a lightning strike, which had struck a tree, while the December fire was deemed suspicious.