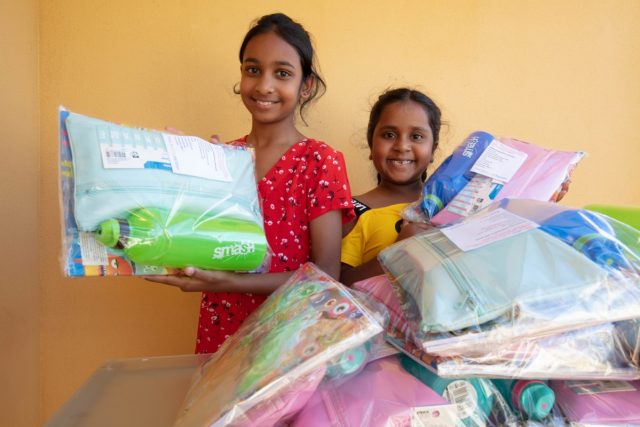 Nine-year-old Sanya Singh is all about sharing and caring for the community.
Last year on her birthday Sanya only wanted one thing and it was making food hampers for people in need.
Today she continues the spirit of giving and sharing as she is putting together 10 general stationery packs for women and children who have experienced family domestic violence.
Sanya said she was inspired by her parents community work so she decided to make a difference and hopefully inspire young children to do the same.
This year Sanya also inspired her 10-year-old cousin Taniesha Nundall who joined forces for the good cause.
The stationery packs will have have pencils, erasers, glue sticks, scissors, colour pencils, crayons, rulers, pencil cases, scrap books and a water bottle.
The packs will be donated to the Restore A Smile foundation who will then deliver the packs to Zonta refugee association outreach program at Zonta House.
The young girls shopped for all stationery items and used their school stationery list as a guide to help them decide on what items will be needed in the packs.
Sanya's mum Petrisha Singh said she is more than happy to be part of the girls' journey.
"I'm very proud of both Sanya and Taniesha and I wish that more children start to develop an awareness of the needy in our community," she said.
"I will continue to support and nurture their values of kindness and compassion towards society.
"There is so much need in our community and we have a responsibility to teach our children the importance of giving back to society."