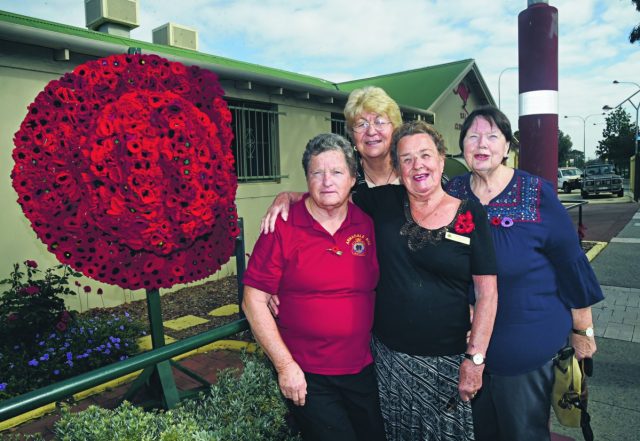 About 300 red and purple knitted and crocheted poppies were dispersed among the gardens of a local RSL sub branch last Sunday to commemorate those who lost their lives at war.
Armadale RSL sub branch social committee member Lois Davis said many of the women from the branch had started making the poppies from September for the garden display and also to sell at stalls out the front of local shopping centres in the lead up to Remembrance Day.
"The poppies represent all the people who have their name on the Memorial Wall in Armadale, as well as many of the Indigenous troops and all the animals that were lost in the war," she said.
"A slouch hat covered with hundreds of poppies of all shapes and sizes was also on show in the morning at the RSL, before it was taken down to the service at Memorial Park." 
Ms Davis said the Armadale RSL hosted a reverse service, which included the ode, president's speech, wreath laying service, prayers and a minute's silence. 
Guests were also invited back to the RSL Hall for a roast lunch. 
"Hundreds of people gathered for the service and because it was the 100th year since the ending of World War I there was a lot of sentimentality," she said.
"It used to be that some didn't talk about war and their experiences but there were a few stories shared this year."