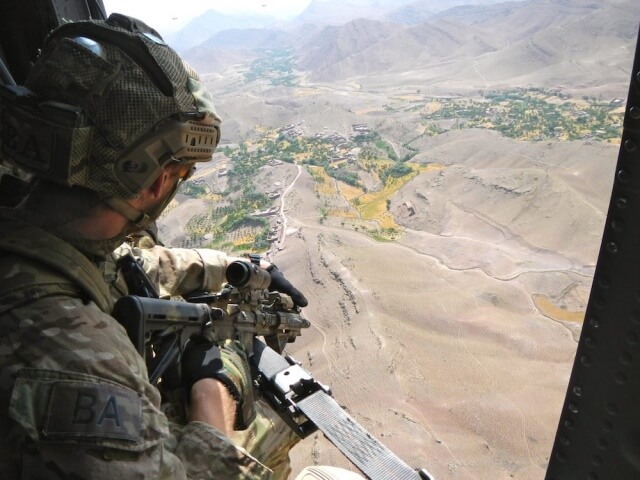 For Federal Member for Canning Andrew Hastie ANZAC Day plays an important role in Australian Society.
This year he will be highlighting the life of Lance Corporal Mervyn John McDonald of the 2nd Commando Regiment who was the last solider from Canning to fall during service when he was killed in action in a helicopter crash while serving with the Special Operations Task Group in Afghanistan in 2012.
Mr Hastie said ANZAC Day was an opportunity to come together to remember those who have made the ultimate sacrifice for their nation and for the freedom of countless others around the world.
"ANZAC Day means remembering veterans both past and present and honouring their sacrifice," he said.
"Every Australian is a custodian of our history and hard-won freedoms and we can all be stewards of our heritage by participating in our ANZAC services."
Mr Hastie has a family history of military service.
His grandfather, Flight Lieutenant Norman William Hastie served as an officer in the Royal Australian Air Force during WWII.
He was severely wounded by gunfire when covering the air-sea rescue of two downed Australian airmen during the Pacific War.
Mr Hastie's grandfather survived his wounds and was awarded the Distinguished Flying Cross for his actions.
Mr Hastie's own military career began when he was in university.
Following the September 11 terrorist attacks in 2001 he joined the military and transferred his studies to the Australian Defence Force Academy.
He entered the Royal Military College Duntroon in 2006 and following his graduation was posted to the 2nd Cavalry Regiment in Darwin as an officer where he commanded a light armoured cavalry troop.
In 2009 Mr Hastie led his troops on deployment to Afghanistan and a year later passed his selection test for the Special Air Services Regiment where he served as a water operations troop commander specialising in boating, diving and submarine operations.
Mr Hastie served with the SAS from 2010 to 2015 in various locations including Afghanistan and Asia-Pacific.