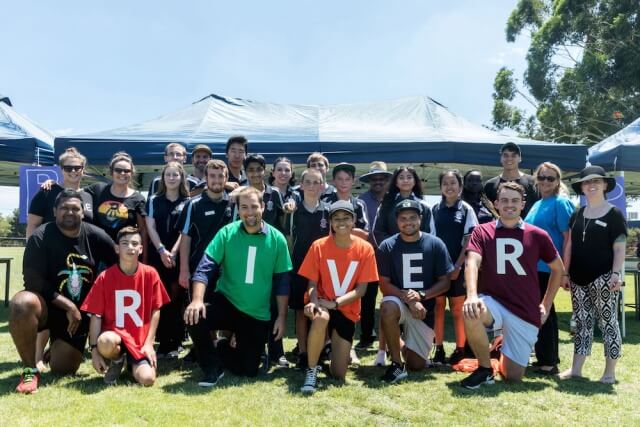 Southern River College launched its river program for the new school year on February 3 with a day filled with activities and excitement.
The program aims to promote the values of relationships, identity, virtues, excellence and respect and students will develop these values across the curriculum in areas such as maths and art.
Positive behaviour support team member Tam Kelly said the River Program was developed by Tim Lewis and introduced to Southern River College in 2014 but not implemented until this year.
"Through the program students are shown and explicitly taught what the values look like within the context of the classroom, technology and community," she said.
"It is designed to encourage socially acceptable behaviours in students and to acknowledge when students and people at the college are doing things that are within the agreed expected behaviours as outlined by our River matrix."
Ms Kelly said the launch of the program celebrated Southern River College's commitment to incorporating the new behaviour expectation ethos.
"Across the day students visited the oval where they had the opportunity to participate in fun and engaging activities that highlight the program," she said.
"There was giant Jenga, indigenous face painting, sack and three legged races, football and soccer games and an arts station."