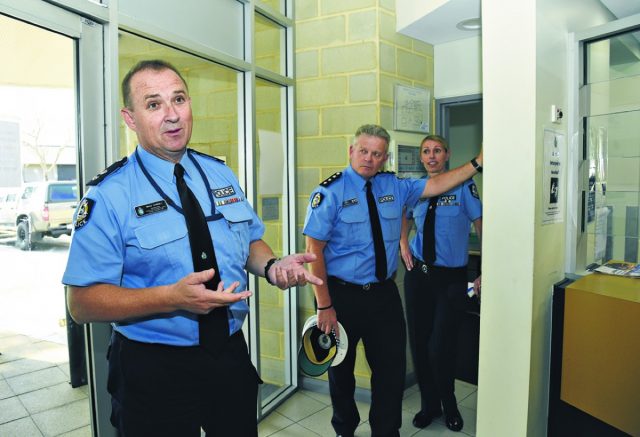 Officers at Gosnells Police Station worked around up to 20 tradespeople each day while the entire station received a significant facelift.
The station, which was described by District Superintendent Brad Sorrell as having 'good bones' was in dire need of a refurbishment to allow for increased operational capacity and improved working conditions.
Senior Sergeant Jodie Pearson said the substantial upgrade took a month to complete but had been in the works since March.
"The entire floor plan was assessed and the architects rationalised the entire plan," she said.
"The floor plan was increased through the use of a demountable as overflow locker area, the records store was moved to an outside area where it was converted to an inside space, and externally space was created by removing a wall and erecting a new perimeter fence."
Snr Sgt Pearson said although it was difficult at times to work with the chaos of the renovation she praised her team for continuing to give the community their best efforts.
City of Gosnells Mayor Glenn Dewhurst said the city had assisted with the refurbishment by resurfacing the adjacent land to provide officers with an improved car parking area.
"This new set-up increases the capacity for more officers to be based in Gosnells and enables them to have greater control for special operations," he said.
The improved facilities will enhance the every-day operation of the state's new sub-district policing model, which will see the Gosnells sub-district take care of the suburbs of Champion Lakes, Kenwick, Maddington, Martin and Orange Grove.
Photographs – Richard Polden.