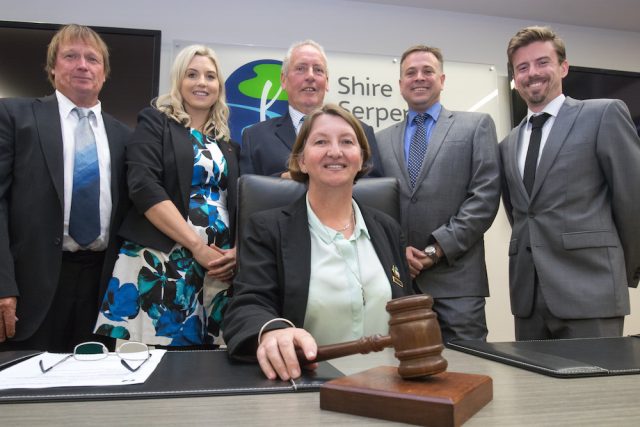 A ratepayer has urged the Shire of Serpentine Jarrahdale council not to be arrogant and to undertake a proposed mentoring program in a bid to address "clear factionalism" among elected members.
Officers have spent the last month investigating options for a mentoring program to ensure councillors continue to provide good governance and remain responsible, meeting with the Department of Local Government and the state's Local Government Association – both of which support the initiative.
Now, officers have recommended the council consider a $26,000 proposal by management consultancy Inspired Development Solutions, which would include a two-hour training session, a Myer-Briggs personality assessment for the pairing of mentors, and six 1.5-hour mentoring sessions for each councillor.
But community member Lisa Brazier took to the council meeting on Monday evening to question why the proposed mentoring program had not been made mandatory and how successful it would be if only a select few participated, particularly given there were clear factions around the council table.
Miss Brazier went on to encourage councillors to amend the motion to make the training compulsory, touting the benefits of mentorship and insisting that the community deserved a "functional council".
"Mentoring has many benefits; a good mentor will navigate you to a solution or the next step; they don't solve it for you," she said.
"Councillors – I would encourage you look at where your skill set is weak and take on a mentor in that area.
"You all come from different backgrounds and with different educational levels and you all have different strengths – you all also have different weakness.  "Please do not be arrogant and pass this opportunity up.
"The people of Serpentine Jarrahdale need and deserve a functional council that can lead it through the future growth years.
"Everybody can always learn something.
"Please take up this opportunity of mentoring – become better people and, more importantly, better councillors."
However, Shire of Serpentine Jarrahdale president Michelle Rich said forced mentoring was not considered to achieve optimal results.
"According to the literature, mentoring is most successful where there is a shared understanding between the mentor and mentee and that relationship is built on trust," she said.
"Mandatory or forced mentoring is not considered to achieve optimal results.
"The success of the program will be assessed on the outcomes achieved."
Monday night's meeting was adjourned at about 10.35pm, with the item to be considered when the council reconvenes this afternoon, October 22.
The shire is one of a number of local governments undertaking training following the release of a damning report into the City of Perth.
The 2000-page report of the inquiry contained more than 250 findings and 350 recommendations, many of which have implications for the entire sector.