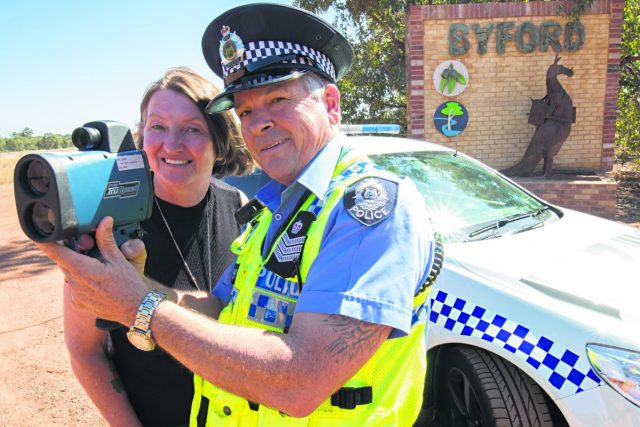 Mundijong Police have one clear message for motorists who are looking to hit the road these Easter holidays – be patient and treat all others on the road users with respect. 
Senior Sergeant Darryl Brandis said he would hate to see a repeat of the March Labour Day long weekend which saw one fatality and two very serious crashes resulting in life threatening injuries occur within the Mundijong sub-district. 
"This is our home town and we are desperate for our friends and families to be safe on the roads," he said. 
"The population of people and corresponding vehicles in this area has multiplied exponentially over the past four years and, despite that, when we patrol in an unmarked car we notice generally healthy road user behaviour. 
"I'm sure if we gave out a thank you note to good drivers we would issue many of these, just as we do infringements for poor users." 
Shire of Serpentine Jarrahdale president Michelle Rich said whether residents are planning on travelling away or staying locally, everyone has a role to play to ensure we have a fatality-free Easter weekend. 
"I urge people who are driving to be aware of the road conditions and speed limits, allow time for breaks on your journey, don't be distracted and don't drive tired," she said. 
"Over the Easter break we know there will be a lot more traffic on our local roads with people heading away and the shire is encouraging residents to be safe while driving over the busy long weekend."