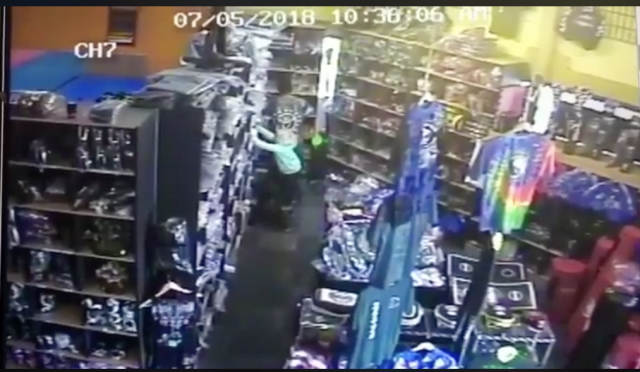 Cobra Martial Arts is asking for public information after martial arts weapons were allegedly stolen on Monday morning.
Master instructor and owner Craig Monie appealed to the Cannington public on social media on Monday.
"The thief either sent in an accomplice to distract our receptionist or waited outside until a customer came in to make an enquiry and then the thief entered, as our receptionist was occupied," Mr Monie said.
"A small child with blonde hair was with the thief.
"They left on a push bike, so would live locally, meaning that somebody local would know who he is."
He said the perpetrators should not be approached, as the weapons stolen are dangerous.
Mr Monie, who runs the Cobra Martial Arts Cannington's Local Crime Watch Facebook page, said the recent-break-in was symptomatic of increasing crime rates in the area.
"Theft had been happening to us and the community more than usual over the past few months, once again, a sign of the recession we are in, that the media won't announce," he said.
"Since Christmas, a lot more businesses and households in the area have been targeted, it's a big increase from last year.
"It's difficult, because you know a lot of these people are homeless or out of work and are desperate. There's some druggies, but mostly it's people who can't feed themselves."
He said while local police do offer assistance, the frequency of break-ins in Canning has limited both businesses and the police in following up alleged crimes.
"I have my own business and a family, I'm finding that I just don't have time to go in and report every time there's a break-in," he said.
"The last time I reported, I was in there for two hours before I was seen. Then there's another two hours for forensics, and then another two hours waiting back at the station.
"I completely understand the situation and that they're busy. But it's hard to report at the station every time, especially with the rate of break-ins as it is.
WA Police said they are currently investigating the alleged break-in.