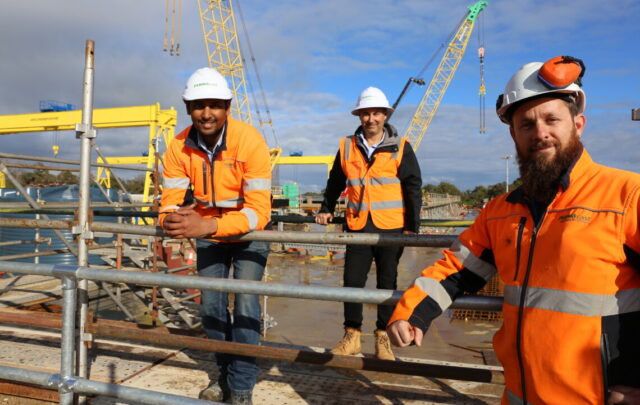 Just south of the hustle and bustle of the growing town of Byford, a very important state project has been taking form.
After record flooding irreparably damaged the Fitzroy River bridge in January this year, local precast concrete company PERMAcast was chosen by the Fitzroy Bridge Alliance to help rebuild this piece of critical infrastructure.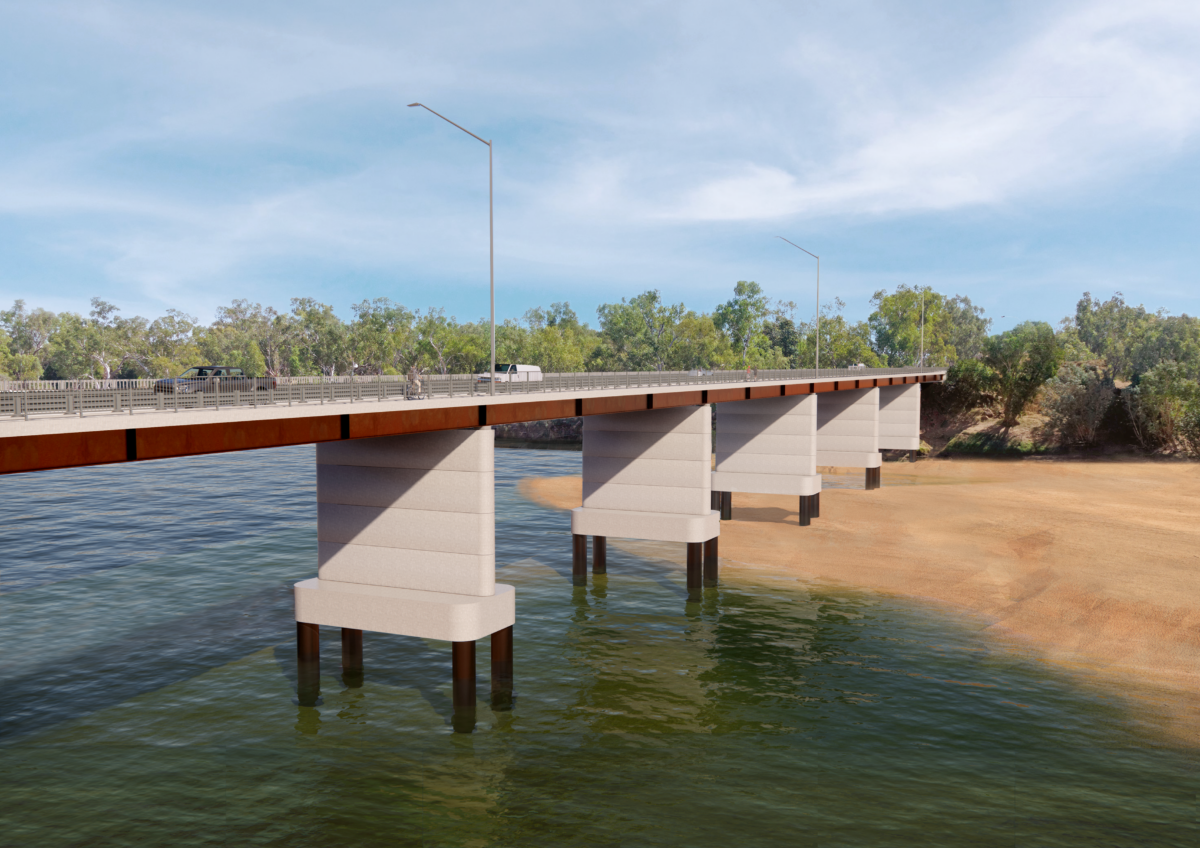 Work started at the end of June, and the urgency of the project dictated the 28 pier shells needed to form the support columns for the bridge had to be poured at a rate of one per day
Each pier shell is 12 metres long, 1.2 metres wide and 2.2 metres tall and weighs in at an eye-popping 24 tonnes.
On Friday the final pier shell will be poured and left to cure for seven days before being transported to site, and workers can breathe a sigh of relief.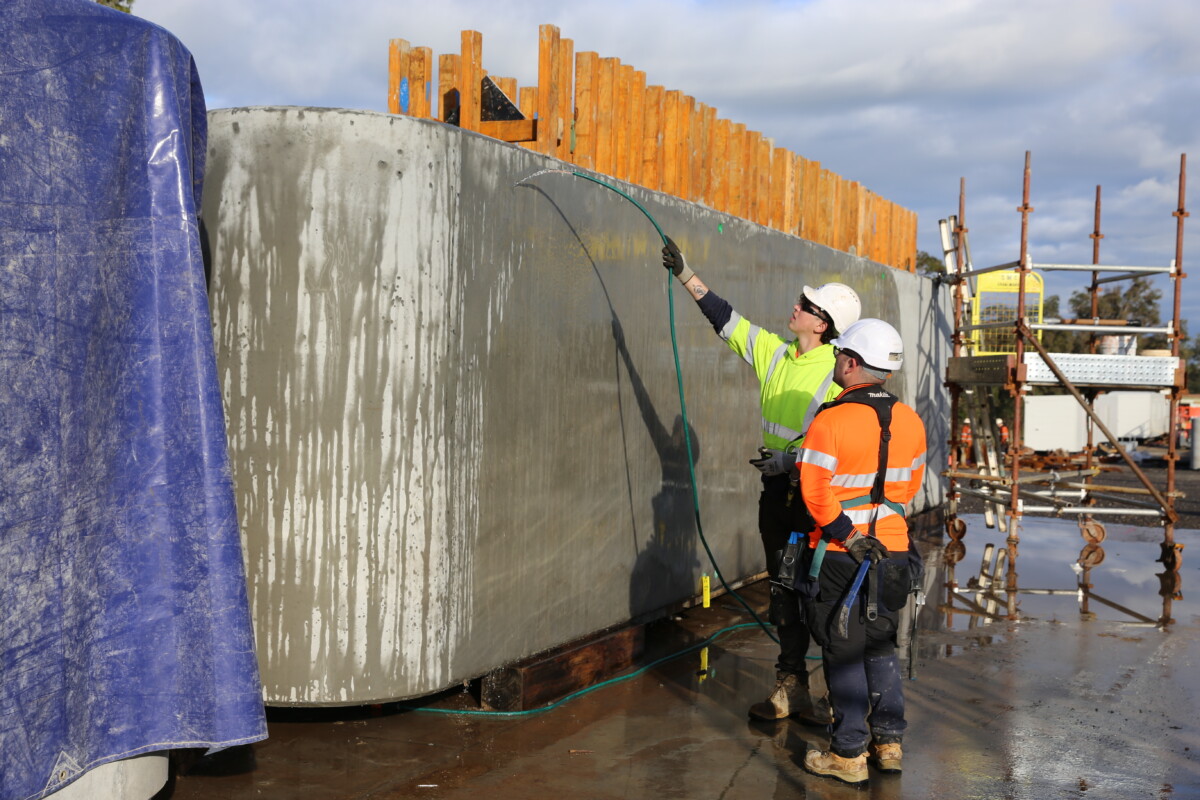 PERMAcast Managing Director Alberto Ferraro said there are always a lot of technical elements to these projects which creates a high-pressure atmosphere.
"As a WA-grown business we care about these jobs. These products are going to sit up in the air for everyone to see for the next 120 years," he said.
Adding to the tension is the eye-watering number of large-scale infrastructure projects already on the company's calendar, including the Morley Ellenbrook Rail Extension, the Whiteman Park Train Station Viaduct, and the Bayswater Viaduct.
"But we have a good team that we can rely on, and when the challenge was put to them, everyone jumped on the opportunity," Mr Ferraro said.
"It feels great to be able to provide our expertise to help that community up north.
"There's not a lot that's done in our local area, so to be able to make this important project for WA is a local success story."
As a homegrown City of Armadale boy himself, Mr Ferraro said that keeping it local was important to him.
Concrete and aggregate products for PERMAcast's projects are supplied by local companies from Cardup and also Gosnells.
They use local transport companies and businesses for other supplies, and Mr Ferraro said around 50 percent of workers on site all live within a 20–30-minute radius.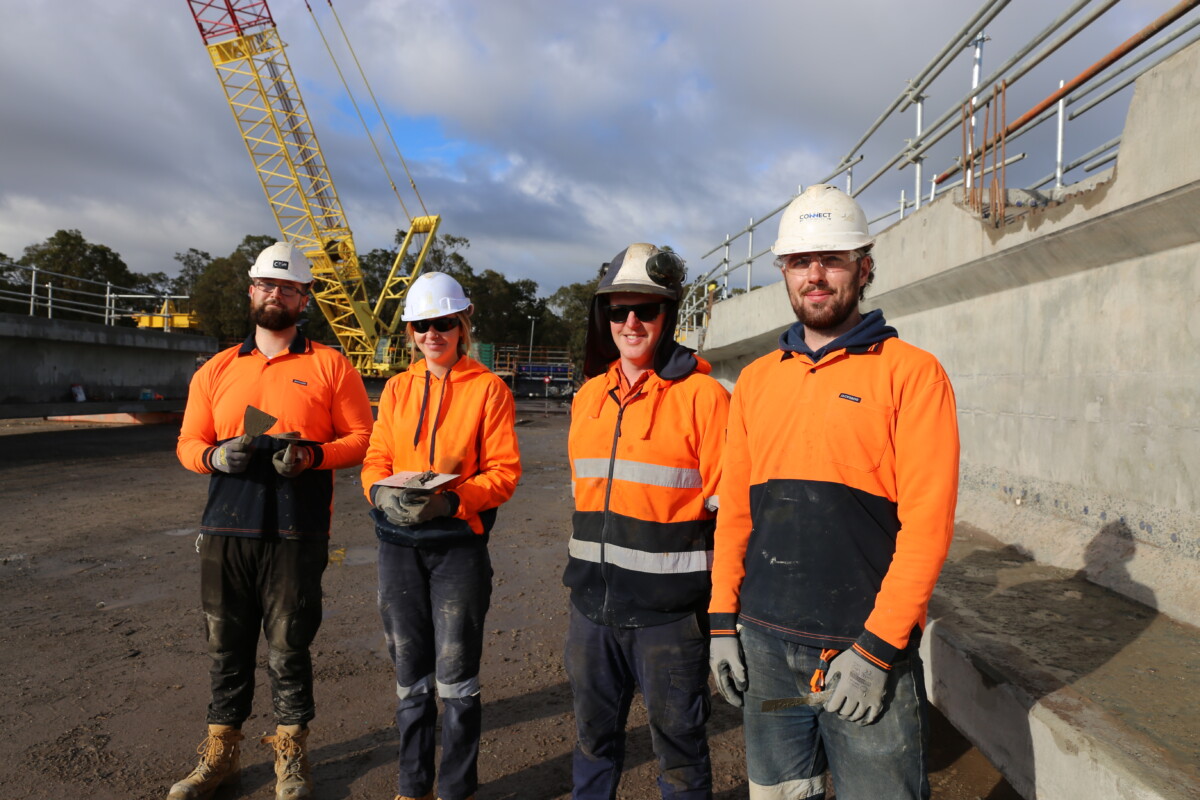 In August the company will embark on its biggest project to date, when production starts on the Byford Rail Extension.
"It's great that this Byford project will be created right here in Byford," Mr Ferraro said.
Some locals were pleasantly surprised to hear about the site's activities when Transport Minister Rita Saffioti MLA posted about the Fitzroy River Bridge project to social media last week.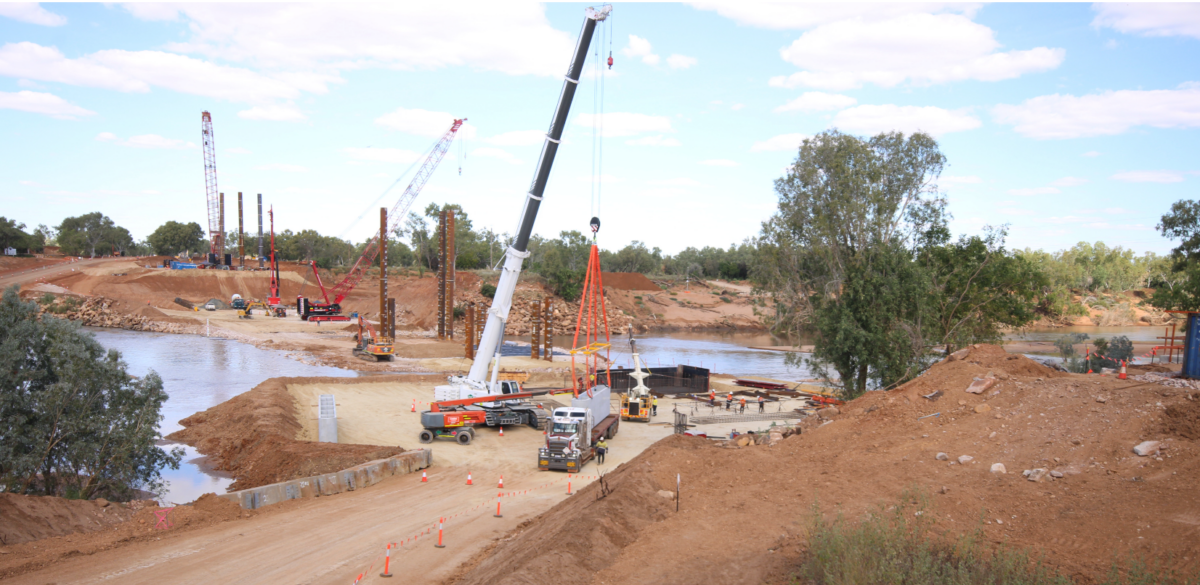 But not all residents are happy to have this industry on their doorstep. Neighbours adjacent to the PERMAcast plant voiced their concerns about increased levels of dust, noise, environmental contaminants, potential real estate devaluation and heavy flow of traffic at the July 17 Serpentine Jarrahdale Council meeting.
"We understand the motivation for the shire to promote industry due to the financial and employment benefits. However, in this circumstance, it is at the cost of residents," Ms Keila Pilay said in a public statement to council.
"This facility should be moved to a suitable location where it can grow and expand its operation without external impacts."
More on that story and the Byford Rail Extension project to come.