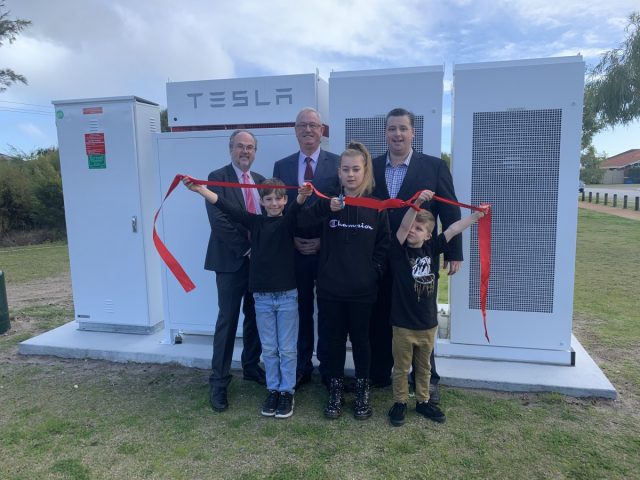 Earlier this week the new Tesla community battery was unveiled at Canning Vale – a first for the City of Gosnells.
The Tesla community battery is located at the corner of Campbell Road and Halstrom Way.
Western Power's community battery program is targeted at trialling storage solutions that Western Power believes will become a fundamental part of the grid.
Member for Southern River Terry Healy, along with the City of Gosnells Mayor David Goode, Member for Cannington Bill Johnston and young residents Mikayla, Ashton and Cooper helped cut the ribbon on Tuesday morning and made it official.
"This is very exciting technology, and we should be doing more and more work in growing the capacity for renewable energy in our area," he said.
"It is also true that the Tesla brand is well respected in our area as one of the companies that will make WA better tomorrow than it is today.
"This Tesla battery is part of Western Power's new technical solution to unlock the network, allows more local network capacity and allows more people to use solar energy and have renewables on the grid."
It is understood there is potential for community storage in the future.