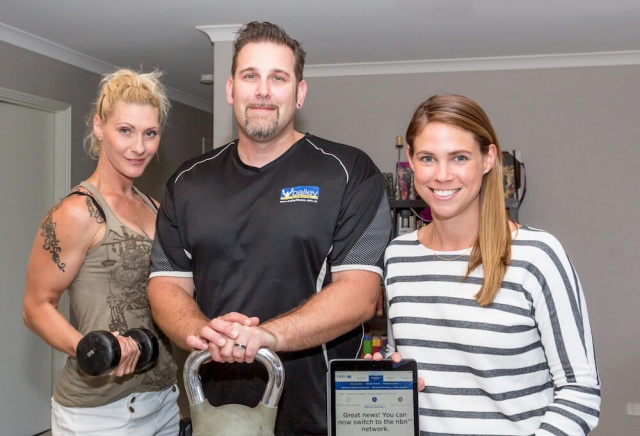 More than 3000 homes and businesses within parts of Piara Waters and Harrisdale are now connected to the National Broadband Network.
More than 19,000 premises in Armadale, Bedfordale, Brookdale, Byford, Darling Downs, Forrestdale, Harrisdale, Haynes, Hilbert, Mount Nasura, Mount Richon, Seville Grove, Wungong and the rest of Piara Waters were also expected to be able to connect over the next few months and into next year.
Fixed line construction also recently started to more than 10,400 premises in parts of Camillo, Roleystone, Kelmscott, Champion Lakes, Mount Nasura and Seville Grove.
NBN Co WA corporate affairs manager Ebony Aitken said Australians were expected to spend an extra 22 days on the internet this year than they did in 2014.
"It's really great news for local residents and businesses especially as using the internet has become part of our every day lives and online multitasking is the new norm," she said.
"As we move further into the digital age, fast and reliable broadband becomes more vital than ever in areas such as business, health, education, entertainment and leisure."
Piara Waters resident and personal training business owner David Hayes said a fast internet connection would enable him to be more interactive with his clients.
"I'm looking at launching a new website and have recently just started using a new online system where my clients can book or change an existing appointment at the touch of a button," he said.
"Nowadays a key factor for people selecting a service is the ease in which they can manage their appointments online.
"In my line of work interacting with clients through fast, reliable broadband drives business."
City of Armadale mayor Henry Zelones welcomed the announcement and said the much-awaited switch on would herald many new opportunities for homes and businesses in the area.
"Faster connections and downloads will go a long way to unlocking the full potential of our traditionally limited internet service," he said.
"Piara Waters and Harrisdale residents have waited patiently for this service and I am delighted to see NBN being delivered to households and businesses in one of the fastest growing regions in Australia.
"It will be great to see the new network helping improve business productivity and allowing faster access to online educational tools for our children."
Armadale suburbs will be receiving the controversial fibre to the node model NBN, which has been criticised by technology experts and the federal opposition for its slower speeds and reliance on old copper networks.
For information visit nbnco.com.au.