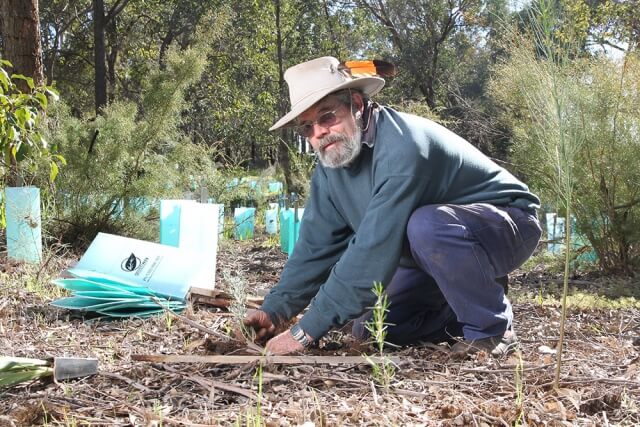 National Tree Day sees more than 300,000 people take part in more than 3500 events across the country, planting more than 1.2 million native trees, shrubs and edibles.
Since it began in 1996 more than 22 million trees have been planted by more than 3.5 million participants nationally, making it Australia's largest community tree planting and nature-care event
City of Armadale:
The Bungendore Park Management Committee is inviting green thumbs to help revegetate the park during this year's National Tree Day event on July 31.
Committee member Tony Clark said the planting was important because Bungendore is larger than Kings Park and is a prime natural bushland resource within the City of Armadale.
The Bungendore event will run from 12.30pm to 3pm. The site is at the Dryandra Drive entrance.
Serpentine Jarrahdale Shire:
Serpentine Jarrahdale Landcare is encouraging residents to get planting at this year's National Tree Day on July 31.
Landcare SJ chief executive Francis Smit said National Tree Day was about recognising the importance of trees in the environment.
He said planting trees was particularly important because it increased biodiversity in an area and helped offset some of the effects of climate change.
Landcare SJ's National Tree Day event will be held from 9am at Gooralong Brook Reserve with a free morning tea from 10.30am.
Parking is available at the Old Post Office in Jarrahdale Road, Jarrahdale.
Visit landcaresj.com.au for more information.
City of Gosnells:
The City of Gosnells is inviting residents to take part in National Tree Day on July 31 from 9am to 12pm marking the 21st birthday of the much-loved campaign.
The family-friendly event will take place in the bushland area at Tom Bateman Reserve in Thornlie where the city will embark on a new project that would see volunteers plant more than 6000 native trees, shrubs and herbs to help improve habitat within the bushland.
Volunteers should meet along the old section of Wilfred Road, Thornlie, opposite the Tom Bateman Wetland at 9am on July 31. For more information or to register call 9397 3205.
City of Canning:
The City of Canning and Bannister Creek Catchment Group are hosting a National Tree Day activity at Bannister Creek on July 31.
Bannister Creek is an important filter of nutrients and other contaminants from stormwater prior to entering the Canning River.I
The group will be planting one of the last areas to receive bank stabilisation since restoration began over a decade ago and the Lions Club will provide a sausage sizzle following the hard work.
The planting will run from 10am to 12pm off Iveston Road, Lynwood.
Visit www.treeday.planetark.org/site/10013145.