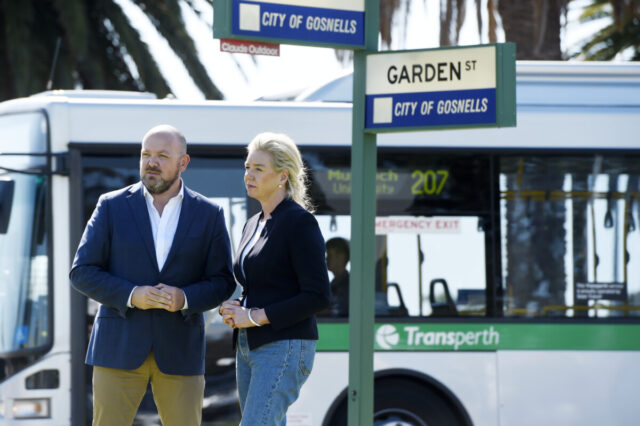 The Federal Government's controversial 90-day review into infrastructure projects has contributed to a delay in getting the Nicholson Road and Garden Street flyover started, according to Liberal Senator Matt O'Sullivan.
He said the previous government committed $40 million to build it but now the future of the planned flyover upgrade is under threat.
The Federal Government included this project in its 90-day review, which was due to report on August 1, but is now overdue, he said.
Mr O'Sullivan said that there was community support to build a flyover.
"We know that this roundabout is dangerous. Between 2016 to 2022, there were 330 crashes at this intersection," he said.
"In 2021 alone, there were 62 crashes. It's a busy junction and people just want to get home quickly and safely.
"The Coalition has previously committed $40 million to fix this dangerous issue, and now the Albanese Labor Government has put this project on the backburner.
"It's simply not good enough. The community has had the rug pulled out from under them, despite having raised the issue with the former Liberal Member for Tangney, who secured funding to build this flyover."
Senator O'Sullivan launched an online community petition this week to push for a quick resolution to this dire community safety problem.
"This roundabout is a major bottleneck in this part of Perth, and it's significantly impacting productivity," he said.
"It's a stranglehold on freight getting through to Canning Vale and on people getting to and from their jobs and schools. Locals are getting frustrated with the delay."