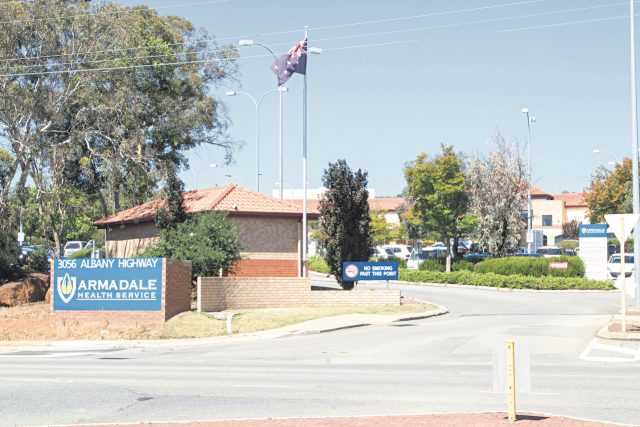 The Minister for Health Roger Cook has assured southeast metropolitan residents services at a major hospital was not compromised despite three high-profile resignations last week.
Armadale Kelmscott District Memorial Hospital executive director Shae Seymour and two directors from the Armadale Kalamunda Hospital Group announced they would leave AKHG on December 1, following allegations earlier this year staff at the hospital struggled with low morale and intimidation from senior officials.
It is not known if the two unnamed directors were involved with operations at Armadale Hospital.
The announcement came after an anonymous email was sent to media outlets in June alleging staff at the Armadale Health Service were struggling to perform their jobs due to undue pressure and intimidation, which could impact patient support.
However Mr Cook said the departures of Ms Seymour and the directors would not impact hospital service quality.
"Patient safety and quality at Armadale Kalamunda Group has not been compromised, and Armadale Hospital continues to provide high quality health care services," he said.
"I am working hard to ensure people who work across the WA health system are happy and healthy."
In October Mr Cook commenced a large-scale engagement with WA health system employees to hear staff concerns, which is still underway.
A system-wide survey is planned for early next year to identify issues and create a picture of culture and morale at health services across the state.
Mr Cook was due to meet with East Metropolitan Health Service staff on November 15.