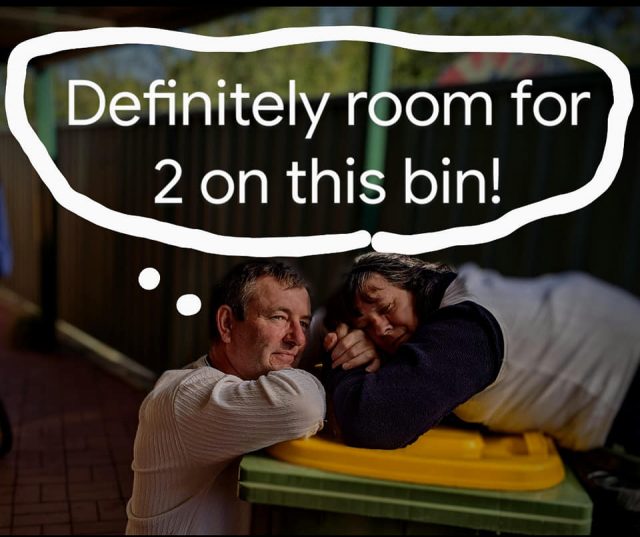 As many across Australia enter their sixth week of self-isolation, residents are taking advantage of the few public outings they're still permitted to have. 
The Bin Isolation Outing trend has taken Australia by storm, with people across the country now donning elaborate outfits when taking their bins out. 
The movement was started by Queensland resident Danielle Askew in late March. 
More than 4000 kilometres away, Armadale resident Michael Allcock is busy scanning his wardrobe for his Tuesday night Bin Isolation Outing. 
The Armadale grandfather said he was told about the movement by a close friend who knew the costume enthusiast would jump at the opportunity to participate.
As anticipated, Mr Allcock has become a popular participant in recent weeks, gaining a lot of support for his movie-themed bin outings – channelling everything from Spartacus to the Titanic's Jack Dawson.
"Everyone knows that when there is a fancy dress party or anything like that, I go all out," he said. 
"Unfortunately, I missed it the first week, but my first post went bananas. 
"I wasn't expecting that kind of a response. There are some people going all out, even wearing their wedding dresses."
The following week, Mr Allcock donned a mask of Russia's president for his post entitled 'Putin the bins out', before engaging in the ongoing titanic debate about whether Jack and Rose could have shared the door in that infamous scene – or, in his case, the bin lid. 
Now, Mr Allcock dedicates the days leading up to bin day to brainstorming ideas for his
next costume – the latest of which saw him donning red flannelette and a denim jacket and throwing his fist into the air, as part of an unforgettable re-enactment of the final scene of the 1985 comedy-drama The Breakfast Club. 
"The guys at work think I'm crazy," he said. 
"My wife thinks I'm obsessed, too. 
"I thought it'd be a fun way to engage with friends and some of our family overseas and give us something else to focus on, but it's just taken off." 
Mr Allcock said what he was most impressed by was the all-inclusive nature of the movement, with those young and old getting involved. 
If the movement outlives the coronavirus pandemic, Mr Allcock told Examiner Newspapers he wouldn't rule out continuing his new Tuesday night tradition.