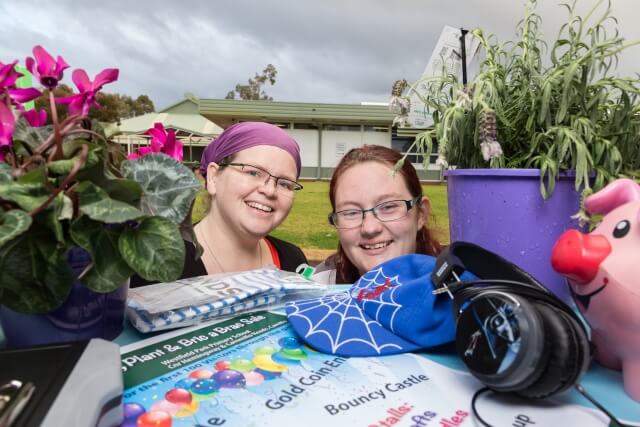 The Camillo Action Group was encouraging families from the wider community to get down to their annual bric-a-brac and plant market at Westfield Park Primary School on October 8.
Organiser Sherri Richardson said the group was building on the success of the markets last year.
This year's markets will be even bigger and will include bric-a-brac, children's entertainment and food.
"This year we've expanded including a full bric-a-brac market," she said.
"There will be candles, crafts, cards, normal household items, clothing, of course slices and cakes.
"Also we have got some children's entertainment this year, a bouncy castle, face painting, rides, and we've got a singer coming.
"Of course we've got our brilliant plant sale side, succulents, indoor and outdoor plants and displays. "There are also Christmas gifts and things like that."
Ms Richardson said the event was the most important day of the year for the action group because it raised funds to help improve their suburb.
"Our main focus is fundraising to get enough funding to put towards our next big project in our community," she said.
"This year we're hoping to be able to clean up a big park and to make it more inviting to the community."
She said members of the action group would also be down there to take questions and sign up new members.
Entry is a gold coin donation and the first 100 visitors get a free show bag.
The day runs from 8am to 12pm.
There are still bays available for sellers, to book a bric a brac spot call Ms Richardson on 0410 857 352 or for plants call Cathy on 0433 633 694.