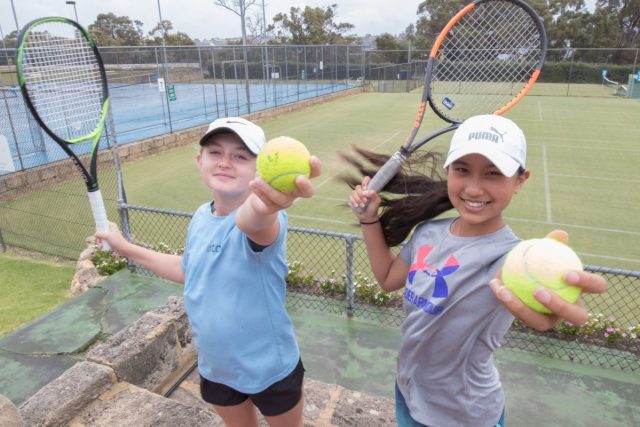 A Willetton and a Kenwick girl will be playing against some of the best under 12 tennis players in Australia from October 12-19 in Perth.
Yuvna Dass and Gabrielle Richards are getting mentally and physically ready to represent the state at the School Sport WA competition.
It is Yuvna's second time representing the state and her experience in the Gold Coast earlier this year left her wanting more.
"I feel quite honoured, privileged and proud to represent WA," she said.
"My older brother inspired me to play tennis and we used to have a hit in our backyard when we moved to Perth with smaller racquets and orange balls."
In the future the Rostrata Primary School student wants to do it all over again, but this time representing WA in the State Team.
Southern River College student Gabrielle said she really wants to do well in the competition and is confident enough her team has what it takes to compete against some of the best.
"I think the most challenging thing will be playing girls from other states that I haven't seen or played before," she said.
"I am hoping to improve and keep getting better and one day compete at an elite level."
Tennis School Sport WA girls coach Stephanie White said the team is full of enthusiastic and skilled players.
"No matter the results over the week, I have no doubt it will be an incredible learning experience for the players, both on and off the court," she said.
"The number of competitive singles and doubles matches, with exposure to players from interstate, will be great for their tennis.
"Both Yuvna and Gabrielle show great resilience on court, and have been amazing to work with.
"The girls obviously put in the hard work on the court developing their game and I can't wait to see how they perform in the competition."