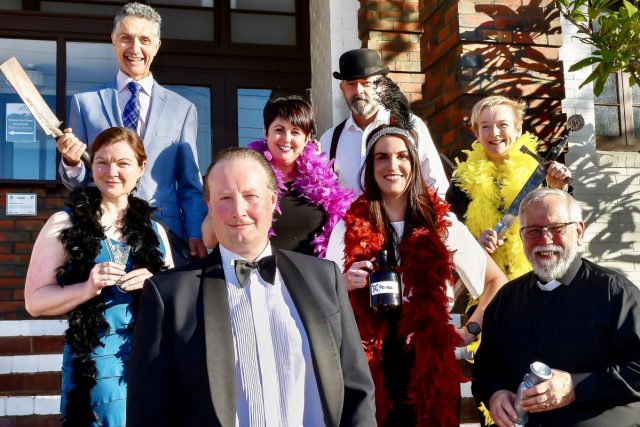 Who is the killer and how did they do it? 
Those will be the words on the minds of the guests at the Roleystone Theatre Group's fundraiser event later this month. 
The 1920s murder mystery evening will feature a range of theatre members alongside local politicians, City of Armadale executive staff and councillors who will play the part of suspects who may or may not hold the necessary clues to find out who is the killer. 
Theatre president Bree Hartley said the idea came from City of Armadale councillor Colin Campbell who puts together similar fundraisers in his line of work. 
"The audience will get told the rules of the game by the butler, played by Colin Campbell and then there will be time where they can ask the suspects questions about their past, possible motives and relationships," she said. 
"Guests are sure to have fun interacting with the suspects with each of them having a very definite character to play. 
"Seeing people like Member for Armadale Tony Buti and Member for Darling Range Alyssa Hayden having fun in this kind of role is sure to be worth coming along." 
Guests are invited to dress up in their best 1920s attire for a chance at winning best dressed and to soak up the atmosphere and gentle sounds of the Classic Sounds Quartet and the Unusual Suspects Jazz Group. 
The event will also include finger food from The Manse restaurant plus coffee and tea as well as a silent auction and a raffle with all money raised going towards the not-for-profit volunteer-run theatre group. 
The production will be held at Armadale District Hall from 7pm on September 21. 
For tickets or for more information visit the Roleystone Theatre website or email secretary@roleystonetheatre.com.au.