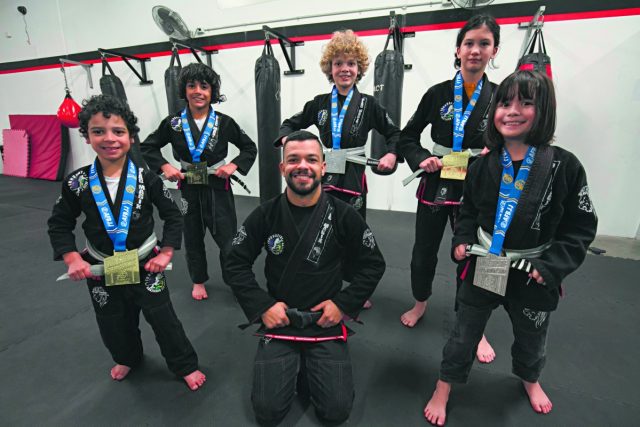 Canning Vale's Innovative Martial Arts junior Brazilian Jiu Jitsu competitors cleaned up at the 2022 WA Australian Federation of BJJ Gi state titles in Mirrabooka over the weekend.
The team, led by coach Edilson Moraes, took home three gold, two silvers and a bronze at Herb Graham Recreation Centre, competing against the best junior BJJ practitioners the state has to offer.
Max Popovic, Kiara Swinbourne and Isaac Mirza took home gold in their divisions, while Logan Goode and Katrielle Swinbourne took home silver and Zac-Reagan-Smith secured Bronze for the club.
Club owner Damian Merrin said he was thrilled with the results.
"We're really proud of our junior program," he said.
"We should have probably walked away with seven medals but as you know things don't always go your way and that's part of the learning process for junior competitors."
He said the appointment of Moraes, a high-level blackbelt, as coach has strengthened the juniors and seniors, adding that the club had not been hit as hard as other by COVID-19.