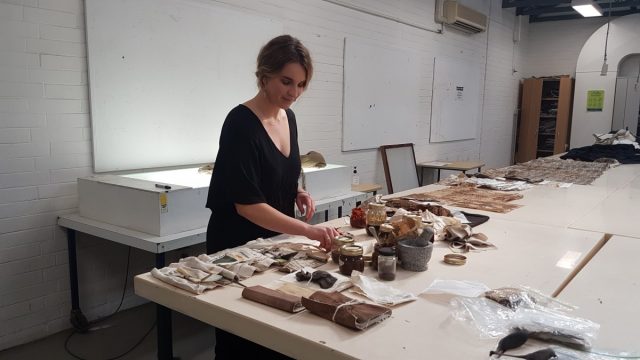 Two Curtin University Fashion alumni were showcased and awarded for their designs at this year's virtual China Graduate Fashion Week event.
Molly Ryan received the Best Style Award for her collection Anecdotes le Femme and Joshua Rees was the recipient of the Clothing Collection Award, for his collection Sale Rack Surrealism.
The main challenge this year was preparing a virtual show that would captivate the audience just as much as it would on a traditional 'in-person' runway.
However, this was no challenge for the 23-year-old designer who said she was a hands-on learning and maker.
"Tactility is an essential part of my production process and appreciation of fashion so the idea of a 'virtual' fashion show never crossed my mind," Ms Ryan said.
"This industry certainly tests your adaptability."
Her collection Anecdotes le Femme embedded meaning in cloth through the creation of her own textiles.
"I sought inspiration from the environment around me and my heritage.
"The silhouettes in my collection were created by exploring the ways in which textiles respond to the body, which inevitably created a range of organic forms.
"The materials used were all a range of handmade textiles that were naturally dyed, upcycled and composed of natural fibres.
"Due to the explorative nature of natural dyeing, I didn't have any firm colourways planned, rather worked backwards, obtaining a range of subdued, but beautiful colours with the dyestuff I had on hand or in my backyard."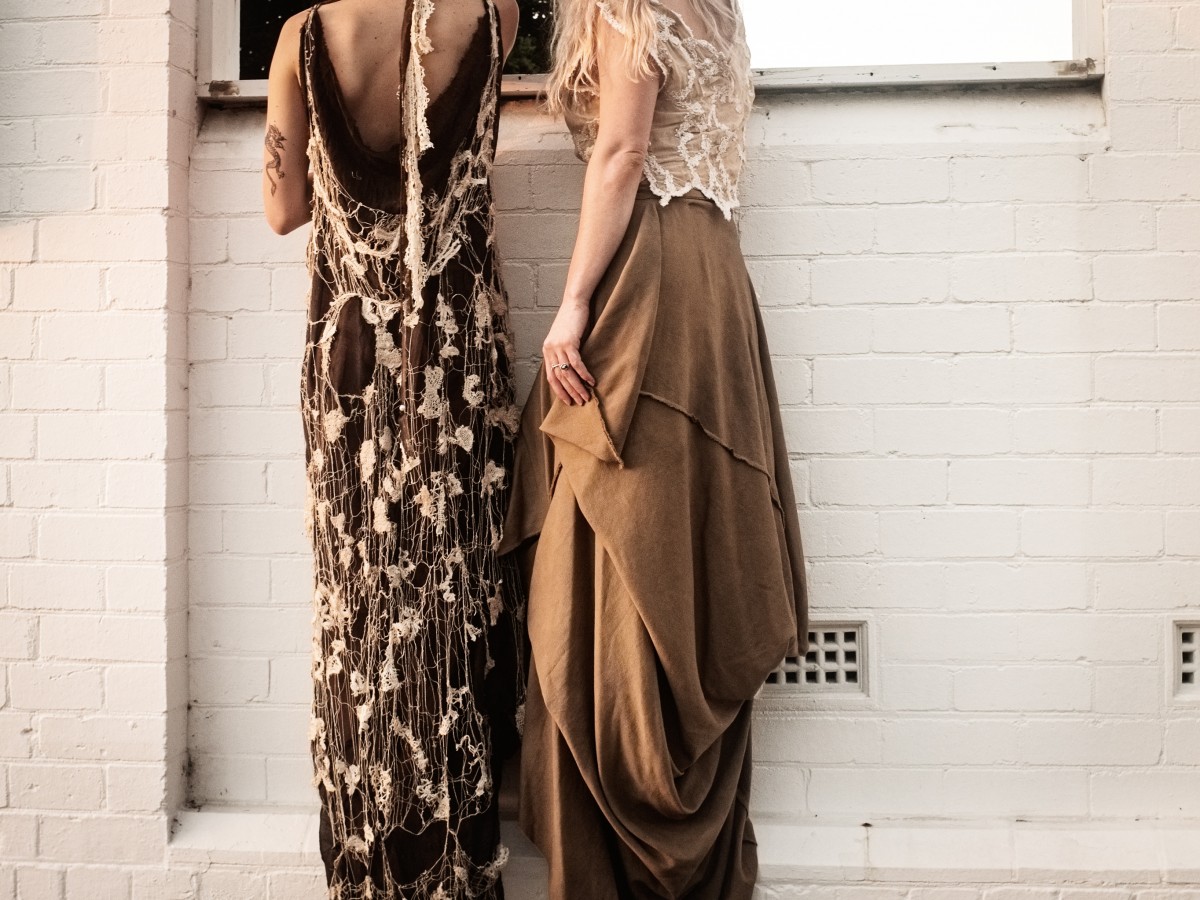 Ms Ryan said winning the Best Style Award amongst some of the best universities delivering fashion globally was an honour.
"I was thrilled to be selected to take part in China Graduate Fashion Week at our graduation show, however I never suspected I would win an award," she said.
"As for the future, myself and two close friends are in the process of establishing Fibre Economy, a not-for-profit aimed at reducing textile waste.
"We are aiming to facilitate the implementation of a circular fashion and textile model in Western Australia and beyond."
Coordinator of the Fashion Major, Dr Anne Farren, said while this year's virtual event was different to the traditional way, it was still a great opportunity for designers to present their works on a global 'stage'.
"In response to current pandemic situation, this year's event consisted of Curtin submitting a runway video from collections presented at the HAUTECULTURE 2019 fashion graduate show, rather than physically attending an event," she said.
Curtin fashion's participation in this year's China Graduate Fashion Week event was made possible through funding from the Australian Department of Foreign Affairs and Trade through the Australian Embassy in Beijing.