A local community that helps people with mental health issues has been featured in a documentary made by an award-winning documentary maker.
'A Place to Call Home' is Lara Damiani's latest production, which tells the story of the making of Emmaus Community in Queens Park.
The documentary will dive in a journey through the eyes of founder Brother Al and his mission to offer a safe haven for people in need.
"The story of why and how Al created this extraordinary community is so inspiring," said Ms Damiani.
"In our world of ever-increasing isolation and mental health challenges, Emmaus Community is a timely reminder of how communities can change lives.
"It's a great example of how the community spirit can really make our world a much better place."
Going back to a studio to shoot the documentary was not unknown for Brother Al, who used to sing and perform around the world and even to signed up with a record label whose clients included Prince and Michael Jackson.
However, his life was transformed by a spiritual experience in a Los Angeles Church and he decided to give it all up to move back to Australia in a mission to transform other people's lives.
Upon his return, he worked in a 500-bed homeless men's shelter for more than five years in Sydney, and moved to Perth in 1995 where the Emmaus journey began.
Adelaide-based Ms Damiani, who had previously worked in a documentary showcasing the work of 2020 Australian of the Year Dr James Muecke, said the film will not only give an insight to the creation of the community, but it will give an insight to what it is like to live with mental illness.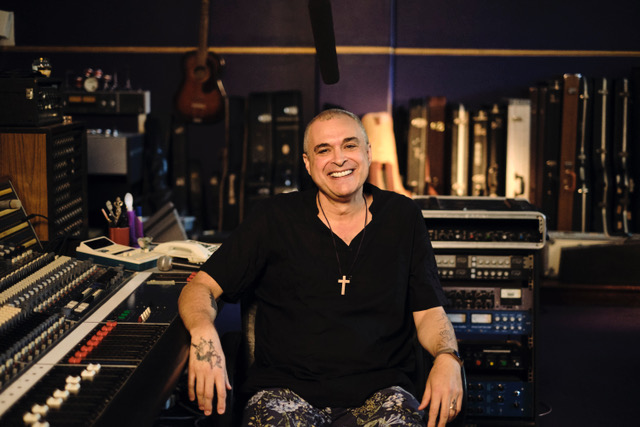 Emmaus Community started as a small house in Queens Park, where he managed to create a community of 12 houses for more than 60 adults who live with mental illness.
"Through this documentary I would like the whole world to know about community life," he said.
"Since the national airing of 'A Place to Call Home' people have been ringing from all over Australia.
"The interest was overwhelming and it is evident that in western society we have a culture of isolation and my mission is to alleviate loneliness through a community consciousness.
"We have three transition modes, joy enthusiasm and acceptance and we live in harmony because of these three ways of life."
Despite the current unprecedented times, it is still critical for Brother Al to provide the best care to its residents while isolation.
"We had to take drastic measures with COVID-19, we have had ups and downs and living in the present moment seems to help alleviate added pressures," he said.
"We must learn to love and respect each other and realise that it is people that are important."
'A Place to Call Home' will screen on the ABC Compass on iView up until May 19.