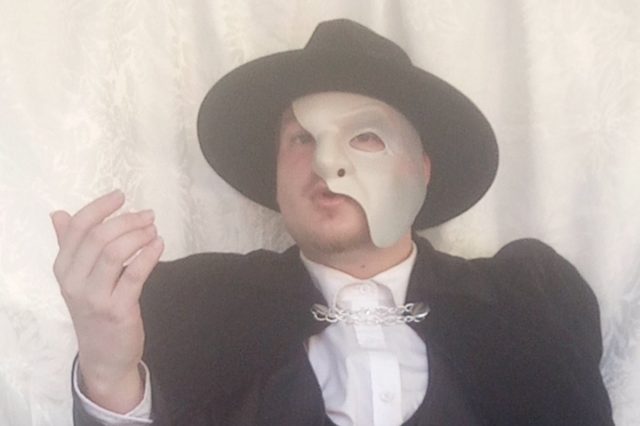 A budding Kelmscott actor is hoping to raise enough money to travel to England so he can have the chance to rehearse for the acting role of a lifetime.
Joshua Mitting always loved dressing up as a child and took part in his first musical Kiss me, Kate in high school.
The 27-year-old has since performed in a number of roles in plays with the Western Australian Academy of Performing Arts and a couple of performances with Stray Cats Theatre and ICW Productions.
Mr Mitting now has his eyes set on one role and one role only – the disfigured musical genius known as the Phantom in The Phantom of the Opera.
"Ever since I first discovered the vinyl record of The Phantom of the Opera, played by Michael Crawford, I have had a strong and deep connection with this musical," he said.
"The power that the Phantom can wield through not only his actions, but his voice as well.
"Throughout the musical, he runs the gamut of emotions and experiences from soaring in the Music of the Night to screaming in dismay and agony.
"To portray all of these things is like a huge playground for a performer."
Mr Mitting has recently set up a GoFundMe account in the hope of raising enough money to get him to England for the open auditions in London.
He needs to be in the UK by August 5 in order to register and also be available for call backs until August 30.
While he knows he will most likely be up against thousands of people during the audition process, Mr Mitting said he is confident in his preparation and is ready to give it his all.
"Being chosen to put on this mask and be entrusted with providing the audience an experience and character that many people have grown up with or adore," he said.
"I know for a fact that this musical helped me through some very dark times in my life and other people will say how moved they are whenever they hear the Music of the Night.
"There is so much power to music that seems to resonate strongly with us all."
Mr Mitting will be performing at a fundraising concert at Thornlie Baptist Church from 5pm on July 26.