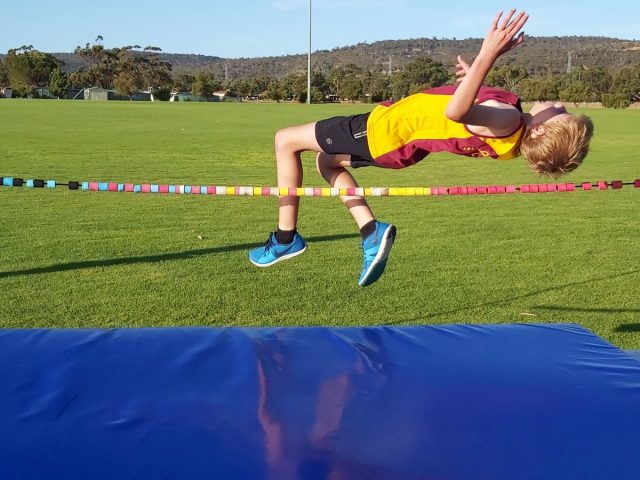 Twenty-seven young athletes from the Maddington Little Athletics Club have been tirelessly training for this weekend's State Track and Field Championships.
Once the championship is over, qualifying athletes will get a chance to compete nationally and internationally.
Father and daughter coaching duo Joe and Gabrielle D'Agnone said they were proud of their athletes and were looking forward to seeing them represent WA.
Some of this year's selected athletes were Kate Constantine, Kodi and Jake Teauge, Jake Baker, Haylie Kendrick, Jackson, Charli and Chloe Almstrom, Hailey Collins, Jack Andrews, Ezekiel and Katica Borsic, Jesstine and Richelle Morales, Emmelleine Claridge, Samaran Balamurugan, Brooke and Casey Mortimore, Hudson Tottman, Blake Thomas, Abdul Rahman and Jacob Eddington.
All the little athletes said they are excited, ready to compete and beat their own personal records.
This slideshow requires JavaScript.
Under 17s athlete Jake Teague is a gold medal champion and recently broke the state record in the boys four by 100 metre relay and said he was ready to bring home more gold.
Jake Baker and Jake Teague are also the number one and number two sprinters in the state.
Under 13s athlete Hailey Kendrick will be competing in discus, shotput and javelin at different states this year and although she is very excited to get on the field and throw she said she was also a little nervous.
Youngest member of the Maddington team Samaran Balamurugan who qualified for the 200-meters and long jump said he was excited to compete against some of the best and meet new friends along the way.
With the winter season coming up the Maddington Little Athletics is looking for new members to join and participate in the State Cross country and Road walking events.
Competitions are held from March 13 to 15 at the WA Athletics Stadium in Floreat.
For more information contact Brenda Almstrom on 0423 653 144.