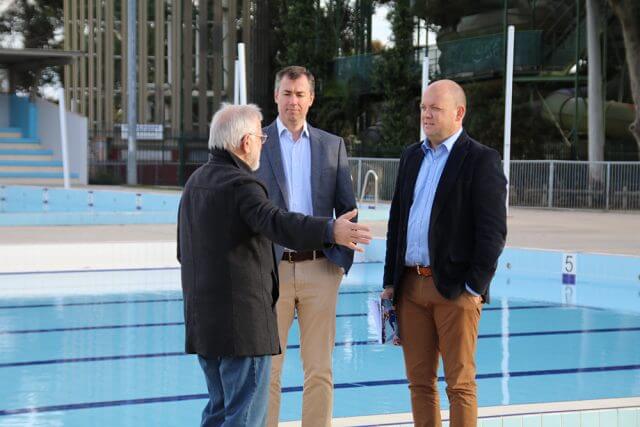 City of Armadale mayor Henry Zelones has welcomed a $10 million funding pledge by the Liberal Party for the $25 million Armadale Aquatic Centre upgrade if the coalition wins on July 2.
Minister for Justice Michael Keenan made the announcement at the weekend with Liberal candidate for Burt Matt O'Sullivan and Senator Linda Reynolds.
The project will mean the city will have its first year round pool facility following years of complaints from users about its annual winter shutdown.
Mr Zelones said he was delighted with the news.
"This commitment is just reward for the patience and forbearance of the people of our district who have been told repeatedly that they have to wait to have an all-year round heated facility," he said.
"This is just the shot in the arm our community needs at times like this.
"Just a few weeks ago our council resolved to finalise the design and estimates so this project could start in 2017 if funding was attracted."
Mr Zelones said it would be a fitting tribute to the late Member for Canning Don Randall who campaigned strongly for the facility.
Mr Keenan said Mr Randall advocated strongly for a heated indoor facility for residents.
"This commitment will cater towards the Burt community's recreational, social, and leisure needs and will provide numerous opportunities for employment through partnerships with local businesses," he said.