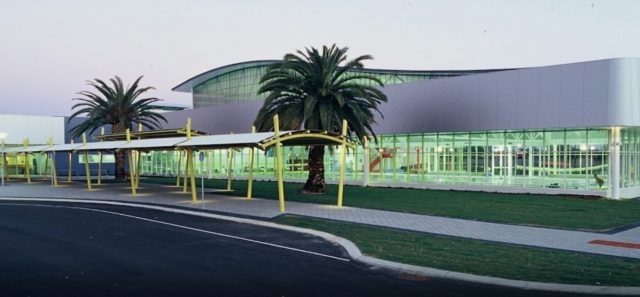 The Riverton Leisureplex will receive an iconic new name if the City of Canning council votes in favour of an officer's recommendation to honour former Mayor Dr Mick Lekias at the August 16 council meeting.
Riverton Leisureplex – The Mick Lekias Centre is the preferred name of officers, after a motion passed at the Annual General Meeting of Electors, held on February 2, 2022, to rename the Shelley Foreshore as the Dr Mick Lekias Reserve or Park, was rejected.
That motion was initially put up for debate in March but was deferred to August, with council requesting the chief executive contact Dr Lekias' daughter, Melissa, to determine if there was family support for a name change.
Ms Lekias met with city officers, Mayor Patrick Hall and councillor Amanda Spencer-Teo on June 29. during which she indicated that the renaming of Riverton Leisureplex would be her preferred option for honouring her father's contribution to the city.
The decision not to reject the push for renaming the Shelley Foreshore was two-fold, with Landgate, despite acknowledging Dr Lekias' service to the community would exceed the requirement for a suitable naming opportunity, indicating it was not supportive due to potential location difficulties for emergency services.
Landgate also acknowledged the re-naming of Shelley Foreshore would be a long and complex process.
Council officers also propose a mural image of Dr Lekias be created on the leisureplex building, a development that Dr Lekias played a major part in getting off the ground.
Dr Lekias was a hugely influential figure in the Canning community, patron of a number of sporting organisations, president of the Hellenic Community of Western Australia for nearly 10 years and a member of the Order of Australia, among countless other contributions to the local community.
He died aged 91, with his funeral on January 7 2022.