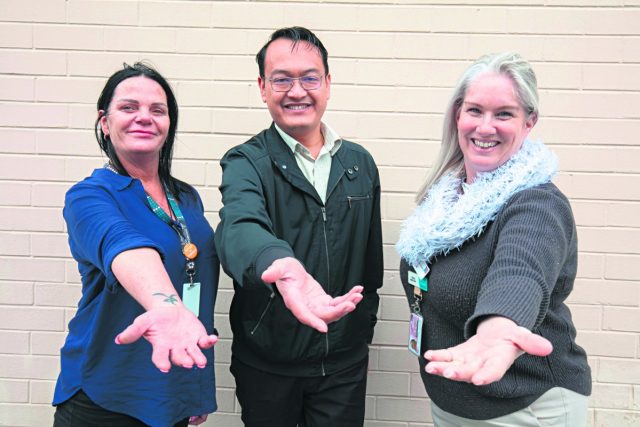 A homelessness service provider with offices in Canning and Gosnells believes the lack of housing, combined with the end of the eviction moratorium, is contributing to more families seeking support.
Homelessness Week 2022 was launched on Monday by Shelter WA, with over 9000 people experiencing homelessness every day Western Australia.
Centrecare, a not-for-profit organisation delivering support for homelessness across WA, with offices in Canning and Gosnells, has seen a marked increase in people seeking their services, and executive manager Kate Ihamino said that typical demographics had changed.
"Across the board what we're seeing is a general increase in families with children experiencing homelessness," she said.
"There's a broad variety of factors driving that.
"Family and domestic violence is always fairly high up in terms of causes or reasons for why families are experiencing homelessness, but we've also seen, since the beginning of 2021, homelessness seems to have escalated as a result of the COVID-19 rental marked changes."
At the start of the COVID-19 pandemic, the State Government placed a moratorium on evictions, and Ms Ihamino said that since that moratorium ended on March 28, 2021, the demand on their services had increased exponentially.
"It's really tight," she said.
"We could easily take on many more staff to be able to meet the demand, but we're limited by staffing and our funding.
"There's a lot more we could do with more access to funds and more access to housing."
"One of the things we noticed at the end of the moratorium was families and individuals that had not touched the homelessness sector before were starting to ring and ask for help because it was the first time they were at risk of homelessness."
Centrecare has access to housing through Stellar Living, a community housing organisation, and offer their clients 12 months housing and mentor support to help families reach their goals, but that 12 months is now proving insufficient.
"The rental marked has made it incredibly difficult, and we're now seeing families staying for a couple of years rather than 12 months," she said.
"We won't move them on to homelessness if they're managing their tenancy."
In terms of a way forward, housing is undoubtedly the key issue, according to Ms Ihamino.
"The challenge is the lack of housing.
"In terms of housing, more State and Federal Government funding is needed.
"It's a community-wide issue which would require a community-wide response.
"It's the biggest challenge and its not only impacting on service providers that are homeless-specific but it's also impacting on our services that are supporting people exiting prison, that have child protection issues, it's impacting on everyone."
Shelter WA chief executive Michelle Mackenzie said evidence from the University of Western Australia showed it was more cost effective to prevent homelessness, providing housing and wrap around support services than to have people cycle in and out of hospital whilst they are without a home, and as a consequence of being homeless.
"COVID showed us the importance of home to keep everybody healthy and well," she said.
"By working together Western Australia can prevent and end homelessness with the right type of housing options and access to appropriate wrap around support.
"This is good, not just for each person but for all of us."