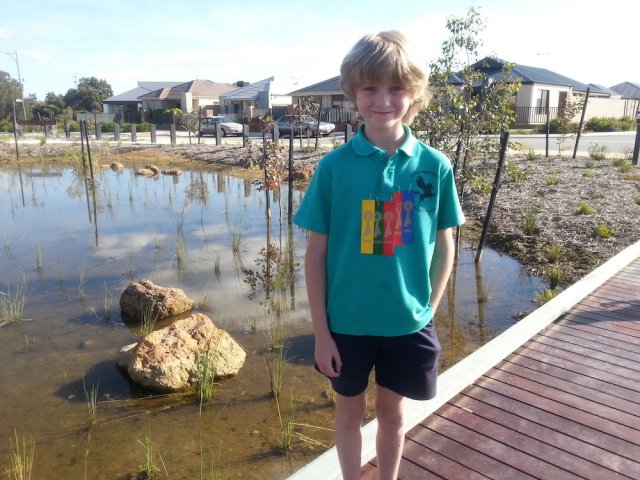 For many eight-year-olds a playground is a place to have fun but for one young Byford resident it is about protecting the environment and looking after his suburb.
Kelly Sweetapple has spent time at a playground in Dundatha Drive, Byford but instead of enjoying the equipment he walks around and picks up litter.
He said it was important to him.
"There is a family of ducks," he said.
"I think there are about 11 of them and I don't want the rubbish to hurt them."
Kelly said people should not litter and instead throw their rubbish in the bin.
He also he had picked up items such as plastic bottles, chip packets and even a t-shirt.
Kelly's grandmother Kerry Sweetapple said she was very proud of her grandson but she has raised concerns about the murky water surrounding the playground.
She said something needed to be done to keep the water clean.
"I do get a bit concerned when he jumps from rock to rock trying to reach various pieces of litter," she said.
"Still I'm very proud of him and it's such a nice thing for him to do."
Shire president John Erren said there were two playgrounds and three basins in the vicinity of Dundatha Drive.
He said although the playgrounds were under the control of developer Cedar Woods the shire was aware that one of the basins in the area was holding water for longer than it should and the developer was currently working on the solution.