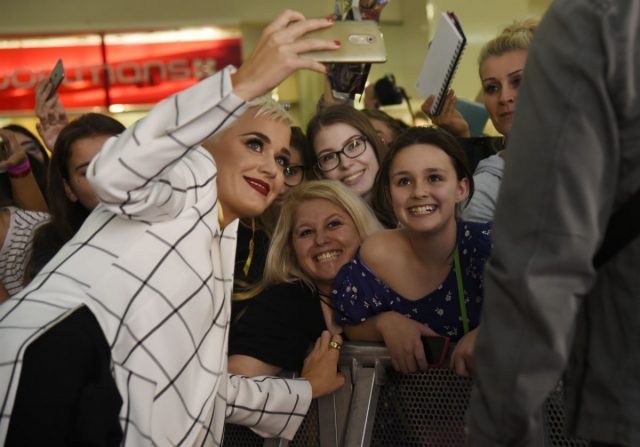 Katy Perry fans had all of about two days to catch the superstar as she made an almost-surprise appearance at Westfield Carousel today.
Some fans waited from 7am this morning to make sure they got a prime spot to see, take a picture with and potentially ask a question of the multimillion-record-selling artist.
Not everyone was happy though: some fans were irked at the stage set-up and lack of visibility.
"Not cool," Frances Kennedy said on social media.
"The media should [have] been split."
"Worst time for my little girl who was excited, couldn't see and all the grown adults crowding so the little ones were stuck and left crying," Karla Wilde said.
Katy Perry performs her second show at Perth Arena tonight.