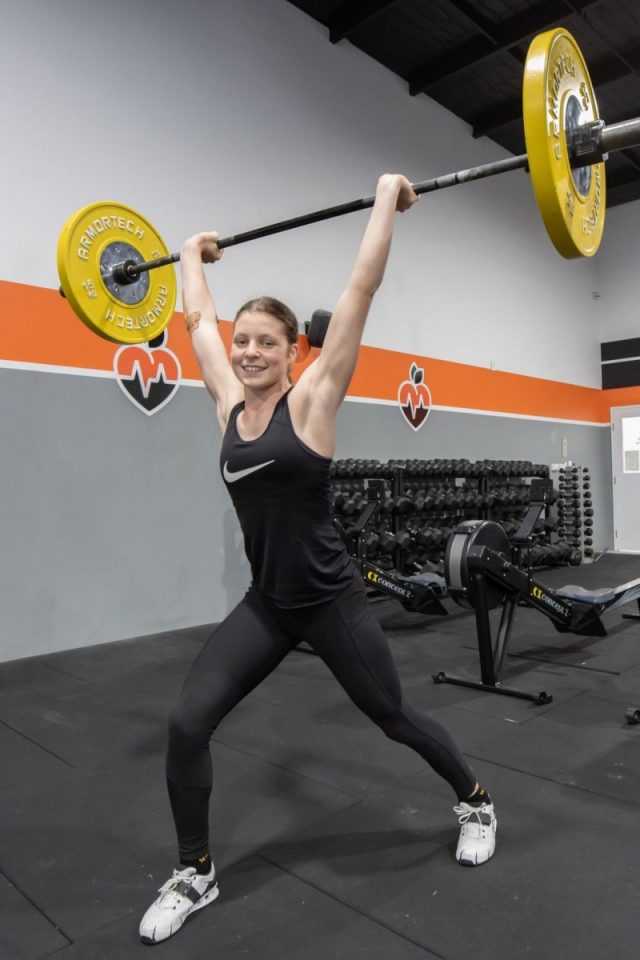 The Australian Weightlifting National Youth Championships occurred over the weekend of July 3, with a Kelmscott local student taking out the top spot.
Grace Tjerkstra has taken home gold after competing at the Australian Weightlifting National Under 15 and Youth Championships on Saturday July 3.
According to 15-year-old Grace she has been training for competition weightlifting since April, with her first competition in May, where she qualified for the championships.
"I've been doing cross fit for about a year, so that's helped me get the basic snatch and clean eject movements," she said.
"Then I started weightlifting in April with a coach before qualifiers in May."
The competition was meant to be held in Tasmania but was instead held online because of the Australia-wide border shutdowns due to the ongoing COVID-19 pandemic.
To prepare for competition, Grace went from training three times a week to four times week, attending a specialist weightlifting gym four times a week instead of one.
Grace can lift 58kgs when performing the snatch movement and 73kgs with the clean eject movement.
"I hit 58kgs for snatch at competition but I only got 70kg for clean eject on the day, I attempted 75kg but I couldn't stand up from the clean, which was a little bit disappointing," she said.
"But I'd got 70kg, so I had already won for the total so it was just trying to get my personal best."
Two girls, including Grace, represented Western Australia at the competition.
Grace broke six records with her win including the Senior Snatch and Total for WA, the WA under 23 snatch and total as well as the WA Youth for Snatch and Total.
"That meant that I could qualify for the Australian Youth Squad at the AIS in Canberra," she said.
"So, I may be able to go over there to train for weightlifting at some point soon."
Grace wants to take her weightlifting as far as possible.
"I would love to go to the Olympics one day," she said.
"I think that would be really cool."