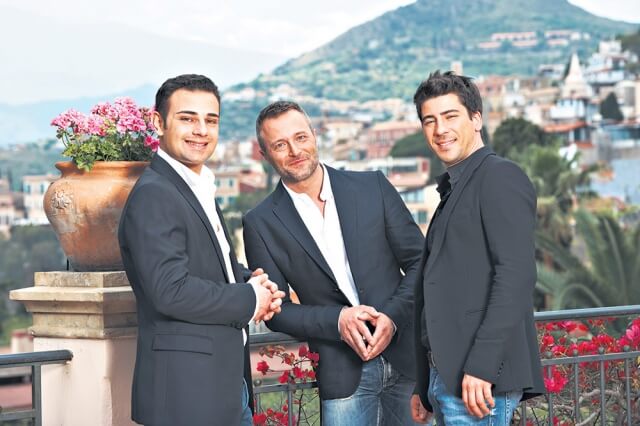 The Italian Tenors are all set to bring their pop opera tones to Perth.
Opera singers Sabino Gaita, Mirko Provini and Evans Tonon promise an Italian-fused show blended with fun, music and a dash of style.
Speaking from Italy last week, Tonon said the group was excited about coming to Australia for the August-September tour, the first time here for all members.
"It is going to be exciting and we are really happy," he said.
"I really want to experience some of the clichés about Australia, like there are about Italy, to see if they are true, like kangaroos jumping around," he said.
Whilst assuring him they were not jumping down the main street, I did allude to snakes, which invoked a reluctant reply of 'oh really, ok'.
Tonon said he hadn't met many Australian fans in Italy but knew they had a sense of humour and said the band hoped to play up to that.
"Of course we love music and we do it professionally but we love to give a little taste of the Italian way of life, what people recognise as Italian, they are funny, they are relaxed and it is part of us anyway," he said.
"One of us they will see is very, very funny, he (Sabino) likes to play and joke around a lot and people like to see that.
"We like to entertain audiences with our music, that's our job but we like to be very Italian when we perform, sometimes a little crazy.
"We know Australians have a good sense of humour so we will try to connect with that."
Tonon interrupted his law studies to follow his true passion of music.
"I was doing music just for fun, just to be a singer at the beginning but I guess music in a way it evolves you and that's what it did to me.
"At one point I have to say, I have been performing since I was a kid, whether it was stage acting or singing or performing music on stage I guess it was just a virus I couldn't get rid of."
The Italian Tenors will appear at the Astor Theatre on September 10.
Call 1300 111 369 for bookings or visit Astor Theatre.