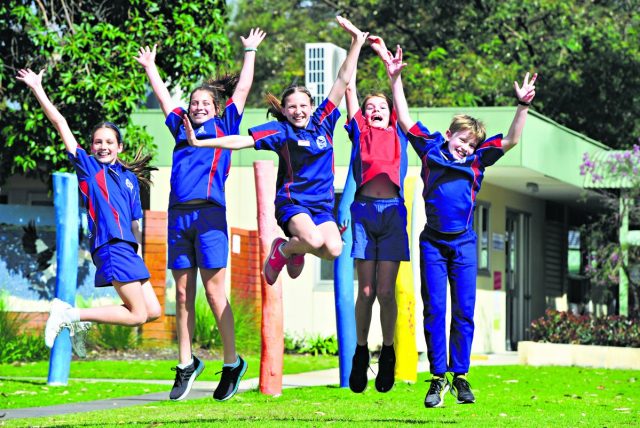 Every single primary school in Riverton is now an Independent Public School with the accreditation of Shelley Primary for the 2019 semester.
Shelley Primary School will start the 2019 school term a step ahead after earning Independent School status, with the decision earning praise form both sides of politics.
The accreditation means the school will have more ability to make decision that further its place in the community, as well as offering more flexibility to students, parents and teachers.
The school will have more ability and autonomy in hiring teachers, financial management and local promotion while maintaining its own level of quality.
Shelley primary is one of 42 public schools to be accredited during this round.
Minister for Education Sue Ellery and Member for Riverton and Opposition leader Mike Nahan stating the decision was one that would benefit the whole community.
""Western Australia is leading the way in giving local schools and communities more say on their children's education," Ms Ellery said.
"By helping schools and communities come together, we are ensuring children's learning, welfare and development is the driving force of all decisions.
"I am very pleased to welcome more schools to the Independent Public Schools initiative next year, and look forward to seeing how it benefits their students and school communities."
Mr Nahan said it was a constructive step for schools in Canning.
"Being an Independent Public School will further empower the Shelley Primary School community to make important decisions based on their individual circumstances, it will removes barriers and provide more autonomy and say over the school's day to day function," he said.
"I've received nothing but positive feedback from local principals as IPS status has really transformed how they've been able to manage their respective schools.
"I'm delighted to say that every public school in the Riverton electorate is now an Independent Public School, an initiative introduced by the previous State Government to return more control to the school as no one knows their school better than their community.
"All these schools now have more freedom regarding financial management, staffing, governance and accountability.
"Congratulations to Principal Gillian Murgia, Chris Leeuwangh, the School Council and everyone involved in the school's successful application."
Other local schools to join Shelley on the list are Bentley primary School and Cannington Community Education Support Centre.