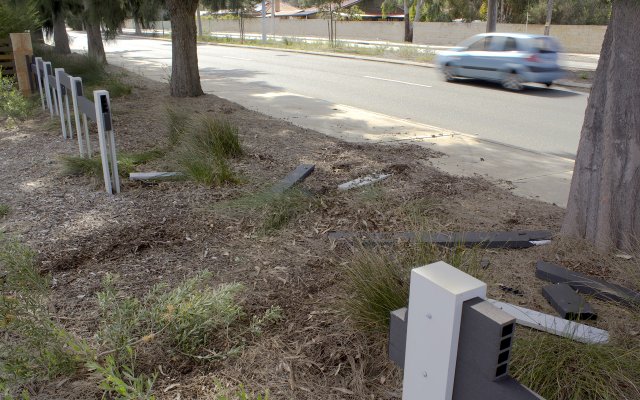 Police are searching for a young man after he went on a 15-minute violent spree last week, during which three people received injuries from a knife, two houses were burgled and a car was stolen.
According to police reports at about 11.35am the man, armed with a knife, approached the male driver of a Toyota Aurion at the Tonkin Highway-Champion Drive intersection.
The man with the knife opened the driver's door before confronting him and cutting his right arm.
The driver drove away, leaving the offender behind.
About 10 minutes later the man climbed over the rear fence of a Barrington Avenue house and entered it through an unlocked door.
Two women were inside the house at the time.
The man searched through rooms and took two handbags before the two women confronted him.
During the challenge one of the women received a wound to her hand, before the man fled the scene by climbing back over a rear fence and running into a laneway.
In that laneway he approached a car that had stopped temporarily.
The man opened the front passenger door but the driver was able to drive away before he could get into the car.
At about 11.50am the man kicked the front door of a Strathclyde Circuit house.
A woman inside opened the door and the man forced his way inside with the knife.
The woman received cuts to her wrist in the incident during which the man stole her handbag and car keys, before leaving in a silver Mercedes ML350 SUV registration 1DXF079.
Shortly after the man drove to Seine Mews, drove through a barrier in the cul-de-sac and drove away on Lake Road.
The man is described as in his 20s, dark-skinned, about 175cm tall.
Anyone with information was asked to call Crime Stoppers on 1800 333 000 or make a report online at crimestopperswa.com.au.