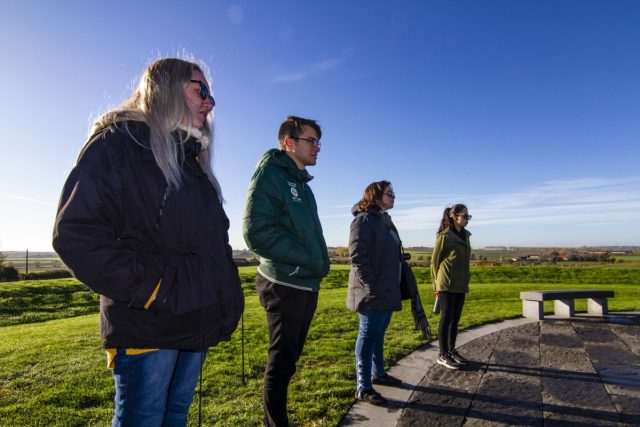 A once in a lifetime state-funded trip to the former battlefields of WWI may be over for two young women from Brookdale and Byford but the memories will remain forever.
Teachers Lauren Barrie and Karwin Murray were among hundreds of people who applied for the 10-day Armistice Tour, which would see them attend the Remembrance Day ceremony at the Australian War Memorial at Villers-Bretonneux.
Now back home they have mountains of photographs and a great deal of knowledge to share with their friends, family and future students.
Miss Barrie said the trip was a life-changing experience.
"Not only was the tour educational in terms of learning about the battles, soldiers and nations involved in WWI, but it showed me the importance of remembering those who fought during the war and the extent of the sacrifices they made," she said.
"Seeing headstones with '23 years old' written on them, my age, was both humbling and saddening."
Miss Murray said the biggest lesson she learnt from the trip was empathy.
"In between all the factual information of the war, which was fantastic and useful, the underlying message was understanding the experiences of the brave men who fought and died," she said.
"There was a particular moment towards the end of the tour when we were walking in the mud through the Pozieres battlefield, a scene where thousands of Australian men died.
"Charles Bean, the Australian historian wrote that this battlefield was more densely sown with Australian sacrifice than any other place on earth and I could feel it as I walked in silent contemplation.
"It was a humbling experience, there are many men still buried there, underneath my footsteps."
Miss Barrie and Miss Murray were joined by six others from around Perth who took part in the tour which took place from November 3.