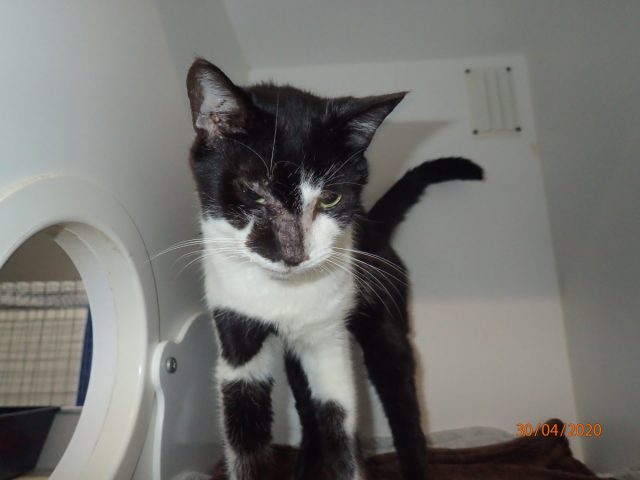 Disturbing photographs and bodycam footage has been released by the RSPCA following the sentencing of a mother and daughter from Champion Lakes who were banned from owning pets for life after pleading guilty to a total of 14 charges of animal cruelty.
The footage shows cats found in cages amongst feces and urine, some reportedly with maggots in their cages.
The Armadale Magistrates Court heard that on 27 April, 2020, a WA Police officer was at a home in Thornlie investigating an alleged attempted burglary, when he saw the laundry door was sealed with tape.
When the officer cut through the tape and opened the door, he was immediately hit by a putrid smell.
In the laundry were four cats, each in a separate cage that contained newspaper covered in an exceptionally large amount of faeces and urine.
The officer held his breath and ran into and out of the laundry several times to take photos while dry heaving due to the smell.
The officer reported the cats' living conditions to the RSPCA and an inspector obtained a search warrant.
Two RSPCA WA inspectors went to the Thornlie house the next day, accompanied by police.
The cats were no longer at the property and the 47-year-old offender, who was at the Thornlie home, denied owning them.
After speaking to the woman, the RSPCA obtained a warrant to search a Champion Lakes property and attended with WA Police and City of Armadale rangers.
The 72-year-old offender, who was at the Champion Lakes house, said her daughter owned the cats from the Thornlie house and that they had been moved into a stable at the Champion Lakes home.
The RSPCA found the four cats, each in a crate with soiled newspaper at the base.
Two of the crates were infested with maggots; three of the cats had no water.
A further search of the property revealed more cats in varying degrees of health and cleanliness, and in various living conditions.
In total, 10 cats were seized from the property.
An examination by RSPCA vets found they were suffering from a range of untreated conditions including feline Coronavirus, dental disease, skin conditions, cat flu and osteoarthritis.
The 47-year-old woman was fined a total of $16,000 while her 72-year-old mother, was fined a total of $12,000.
Each woman was ordered to pay $2000 immediately with the rest of the financial penalty suspended for 12 months.
The offenders were also ordered to pay total costs of $6258.73.
While each of the offenders received a lifetime pet ownership ban as part of their sentence, the court ruled they were able to keep their existing pets, each has a dog and the older offender also has a pet bird.