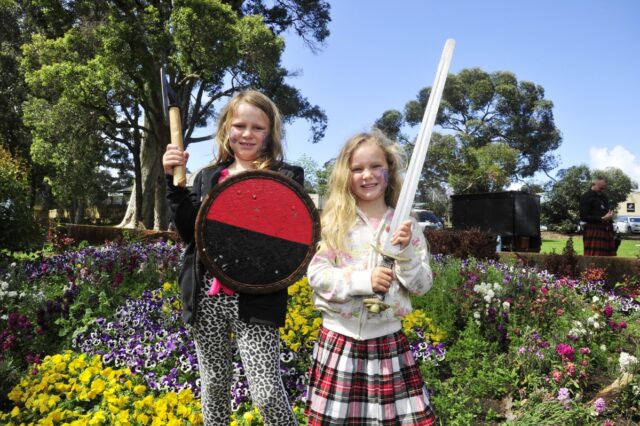 Beyond the kilts, haggis and whiskey, there's a day of family fun intertwined with the rich tapestry of Scottish culture planned for Sunday's Highland Gathering.
At the heart of the event lies a treasure trove of activities tailored specifically for kids and families. Starting with face painting, where skilled artists will transform young faces into an array of magical creatures, superheroes, and traditional Scottish symbols.
Mayor Ruth Butterfield said families can also bond over a round of Mini Golf, navigating a special pop-up course that pays tribute to the origins of golf in Scotland in the Middle Ages.
"If you have a love of man's best friend, then you will enjoy the opportunity to interact with Scottish dogs in the Meet and Greet Dogs Area. The Heavy Events competition, featuring awe-inspiring feats of strength such as caber tossing and stone put, will captivate both young and old spectators alike," Mayor Ruth Butterfield said.
For a journey back in time, families can explore the Medieval Area, a realm of knights and captivating displays that bring history to life. Be transported to an era of chivalry and wonder. Take part in the foam-based boffer activities and battle games.
Should young adventurers require a moment of respite, a quite zone will be readily available. From a short escape to sensory activities, there will be something to suit every temperament and preference.
This event is open to all families, with admission completely free of charge, although fees apply for registration in the Perth Kilt Run.
The Armadale Highland Gathering and Kilt Run will be held on Sunday, 8 October 2023 from 8.30am to 4pm.