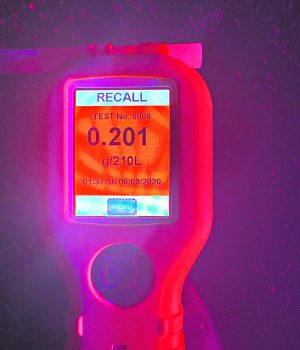 A woman is set to face court after allegedly being caught hooning through Perth's south-east with a blood-alcohol level more than four times the legal limit.
In the early hours of Sunday morning, Armadale Police received reports of tyres screeching, horns blaring and fences being hit at speed in Seville Grove.
The police air wing was dispatched while officers searched for the motorist on the ground before locating a 23-year-old woman about 1.30am.
A breath test revealed the woman allegedly had a blood alcohol limit reading of .201 – more than four times the legal limit of .05.
The woman's driver's licence was disqualified and her vehicle was seized.
She has now been charged with driving under the influence and reckless driving and is due to appear in court at a later date.
Armadale Police senior sergeant Troy Douglas said driving under the influence was unacceptable and reckless – putting lives at risk.
"It's putting themselves and other members of the public and motorists at risk," he said.
"It's not acceptable to drive under the influence and we encourage people to be safe and plan ahead.
"Those driving under the influence should know that if they are stopped or picked up, they will face the consequences."