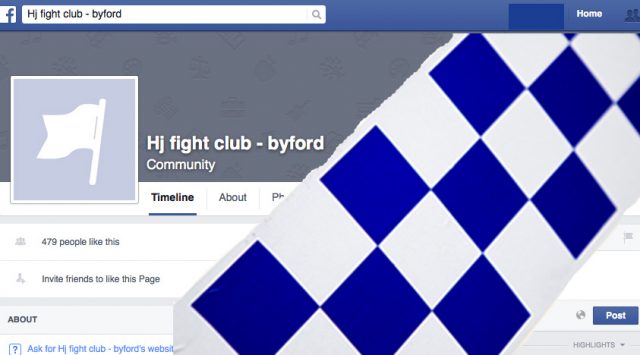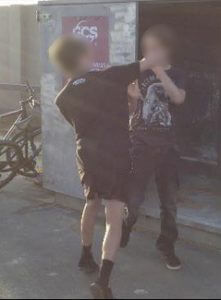 A 17-year-old boy has been arrested following an investigation into a 'fight club' in Byford.
The investigation came after a facebook page emerged over the weekend featuring a video showing children as young as 14 fighting each other in the Hungry Jack's car park.
The page and attached video were removed but another page featuring a second fight in the same location emerged on Monday.
Both pages referred to themselves as a Byford based fight club.
Mundijong police senior sergeant Darryl Brandis confirmed a fight had been staged at the car park on Friday and there had been a second incident on Monday which ended with police issuing five move on notices and making one arrest.
He said the page and club were started by year eight and nine students believed to be from Byford Secondary college.
Some of the children involved in the second incident were slightly older and came from the Kenwick and Gosnells areas.
Snr Sgt Brandis said police were working to shut the latest page down and were conducting an inquiry to identify everyone involved.
"The south east metropolitan intelligence cell right now is building up a profile on each person involved," he said.
"The best thing parents can do is remove their kids from (the club) as soon as possible because it's only a spark now but we're going to put it out before it becomes a flame."
He said fight clubs such as these had serious consequences, which could ruin young lives.
"What seems like a prank or what seems cool ends up being the thing that leads to someone spending the rest of their life in prison, or someone dying," he said.
Snr Sgt Brandis said the boy he arrested allegedly had weapons on him.
"This is the sort of stuff that can escalate," he said.
"You would have to be living under a rock if you don't realise the damage that can be caused by one punch assaults."
He said Byford Secondary College and Hungry Jacks had been helpful in identifying those involved and were working well with local police.
"Fortunately when I spoke to the school I got a lot of positive feedback, particularly with the older kids," he said.
"They said the web page was a joke that no one supported and that it was just young kids trying to make a name for themselves."