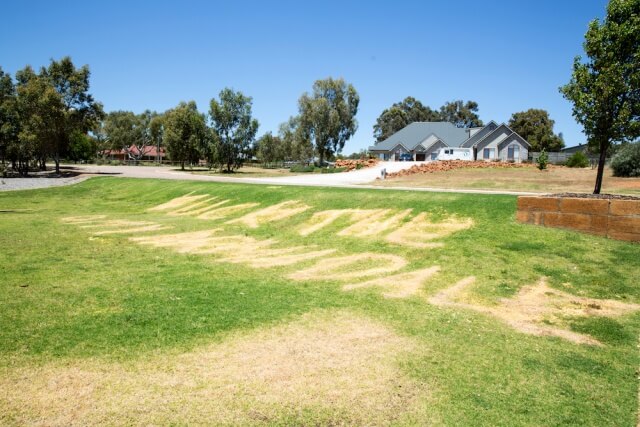 The City of Armadale is hoping to weed out vandals who poisoned grass at two Bedfordale reserves to spell out vulgar messages earlier this week.
Bedfordale community members spotted the messages, which included sentences like 'f**k the City of Armadale', at two separate reserves along Waterwheel Road on Tuesday.
Pictures of the messages were posted to a facebook community group and residents vented their anger.
One woman said it was a shame it could happen to their beautiful parks and she would not be taking her children there any time soon.
City of Armadale mayor Henry Zelones said the vandalism was being investigated and was referred to the police for investigation.
"It is disappointing to see any form of graffiti in the city regardless of its form or message," he said.
"In this instance the destruction of public property is of concern to the city and we have taken steps to ensure it is removed."
Anyone with information was asked to call police on 131 444.