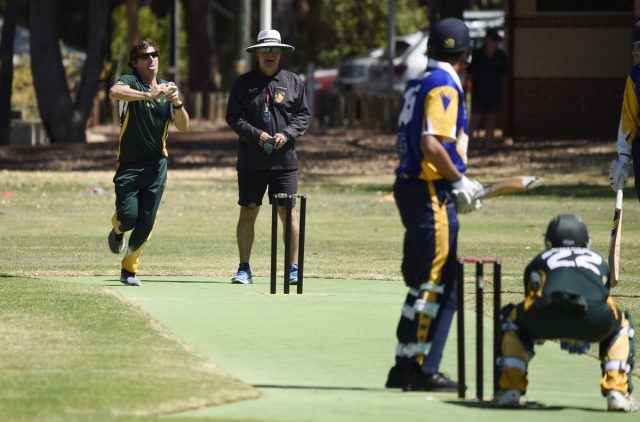 Gosnells Cricket Club past and present players dominated in all three games of this year's Kevin Loaring Cup, which is held to celebrate the contributions of a great coach and mentor of Western Australian cricket. 
The event, which alternates between the home grounds of Roleystone Karragullen and Gosnells Cricket Clubs each year, was held on Sunday at Cross Park, featuring guest appearances by former Australian cricketers Luke Pomersbach and Brad Hogg. 
The first game between Roleystone Karragullen and Gosnells veterans was played with 15 overs per innings, which saw Gosnells compile an intimidating score of 5/111. 
In reply, Roleystone Karragullen finished five runs short with 7/106. 
Player of the match went to Gosnells' Danny Campo. The second 15-over game included past and present players from each club, including three members of the Roleystone Karragullen premiership senior women's team.
Roleystone Karragullen batted first, but other than Brett Turner scoring 28 runs off 15 balls, the home team couldn't score freely, being bowled out for 80 in the 15th over. 
Gosnells passed the score in the 13th over, after losing just one wicket to Adriana Della Franca, who finished with 1/15 off her two overs. 
Gosnells highest scorer and player of the match was Gerard Wyeth with 54 not out off just 37 deliveries.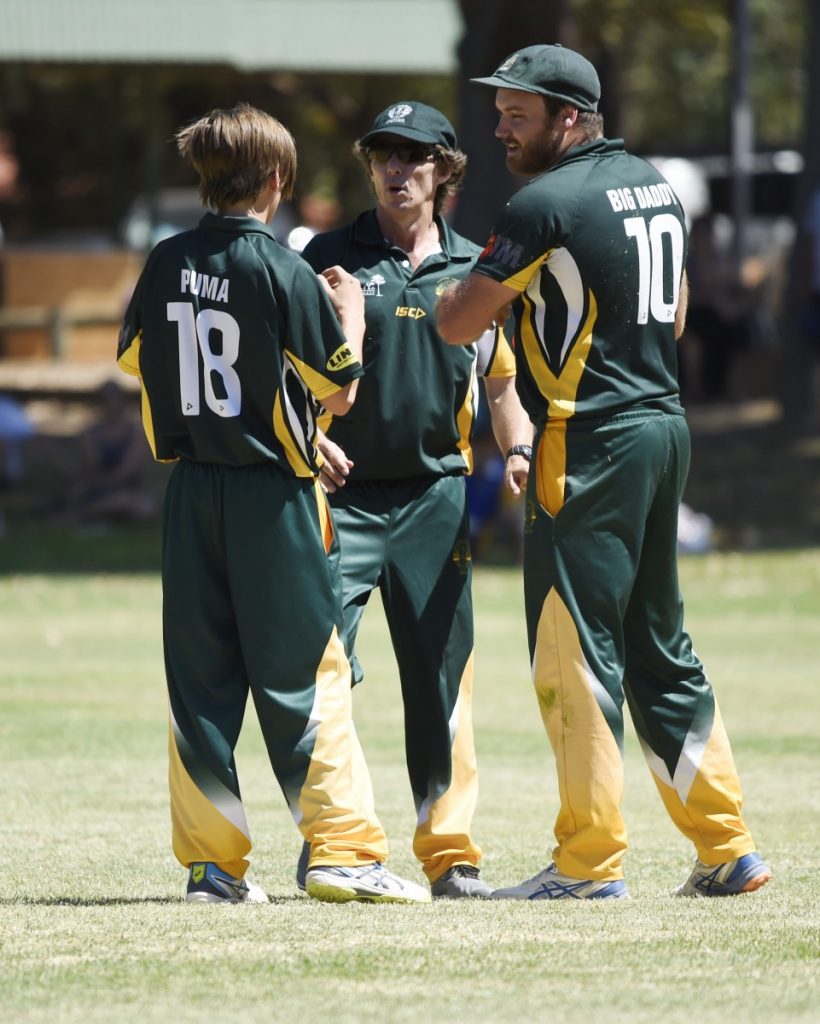 The Kevin Loaring Cup president's XI match was highly anticipated with the recruitment of former Australian Test cricketer Brad Hogg for the home side. 
Gosnells batted first in the T20 and the home team started well with a wicket in the second over to Toby Moore. 
However, the visitors soon got the measure of the small ground, hitting 15 sixes across the innings. 
Player of the match Matthew Leipold was the highest scorer with 75 not out off 58 deliveries, while young Roleystone Karragullen spinner Connor Kennelly took the prized wicket of Luke Pomersbach (36 off 20).
Gosnells' Michael Dawson also chipped in with a lightning 66 not out off 34 deliveries, including eight sixes.
Chasing a huge score of 2/193, Roleystone Karragullen were rarely in the hunt, despite posting an impressive 7/141 off their 20 overs. 
Daryl Kipping high scored with 37 off 36 deliveries and Gosnells' Luke Pomersbach took 2/8 off one over. 
Gosnells president Ross Leipold praised the home side for hosting the day, which he said was an honour to a very special man. 
"Kev was a life member of Gosnells and had a massive impact on a lot of the junior and senior players at not only Gosnells, but also Roleystone and Willetton," he said. 
Roleystone Karragullen president John Lewis said it was great to see so many turn out despite the heat. 
"Hogg was fantastic on the day and really added to the event with his trademark enthusiasm and love for the game, taking the time to meet with anyone who was keen for a chat," he said.