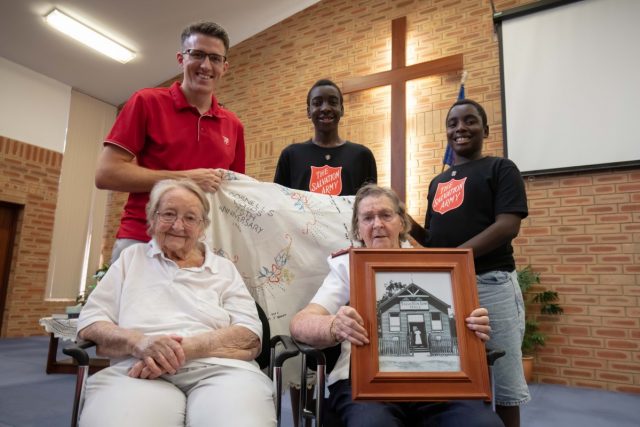 Over the past 100 years, the Salvation Army Gosnells Corps (SAGC) has been providing valuable goods and services to help those less fortunate.
The corps will be holding a number of family-friendly events later this month, in celebration of its 100th anniversary.
Community members will gather at the corps' premises, on Goodall Street, for a prayer and thanksgiving service at 7pm on Friday, April 16.
The corps will then host a special concert event, featuring the Silver Threads Band, from 6pm on April 17.
SAGC's 'weekend of celebration' will draw to a close with a worship celebration service, from 10.30am on the 18th.
Since its inception, SAGC has provided support through a number of ongoing programs, annual campaigns, and major events.
The corps' welfare program, run by Maureen Stearn and Pauline McCormack, helps the region's homeless people to find accommodation.
Last year, during the COVID-19 lockdown, SAGC continued to operate by providing telephone interviews and food deliveries.
SAGC church secretary Mavis Clark said she was immensely proud of the corps' efforts to help the community.
"Personally, I am feeling quite excited about the fact that the Salvation Army has been in Gosnells for 100 years," she said.
"We have had a lot of changes in that time, but throughout those years we have always carried out the work that, as Christians, we know Jesus wants us to do.
The Salvation Army was founded by William Booth, and he especially wanted to help people who were in need…I am proud that we still carry that out today."