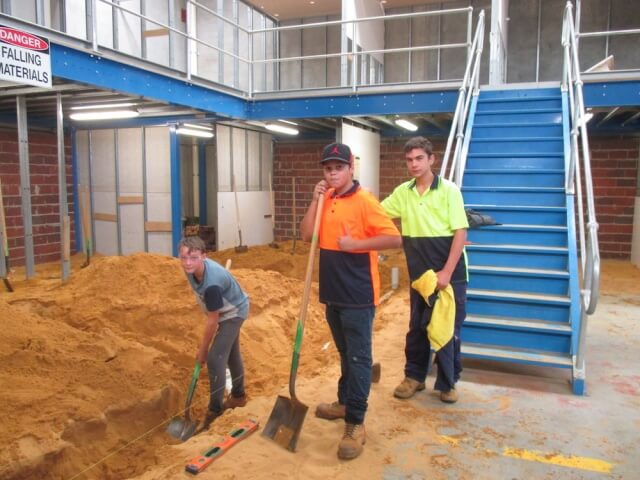 Southern River College students last month got excited when they participated in a new interactive program that would help them decide a future career.
Year nine and 10 students took part in a three-day program called Try-A-Trade run by MPA Skills Training and Apprentice Employment fully funded and supported by the Construction Training Fund.
They engaged in a simulated work environment and took on everyday tasks usually performed by painters, plumbers and other tradespeople.
Southern River College workplace and learning support officer Bernice Davies said Try-A-Trade was a chance for students to see what a job in the construction industry would be like specifically in painting or plumbing.
"The last day had them engaged in activities relating to a career in plumbing including having to work together as a team to interpret drawing plans and dig trenches to lay drainage pipe work," she said.
"The students took away some new practical skills and a strong sense of whether they were still interested in looking at this industry as a career pathway."
Year nine student Akesha-Lee Murrihy-Jones said she enjoyed the program because it gave her the chance to explore what it would be like working in a trade.
"My highlight during painting was that we got to create our own artwork with stencils and different art equipment," she said.
"I found it fun to experience."
Akesha said when she tried plumbing she liked that she was constantly active.
"I really wasn't interested in plumbing before I was able to have this opportunity," she said.
"Now I can see that it's different to what I expected and it could be something I could look at doing in the future."