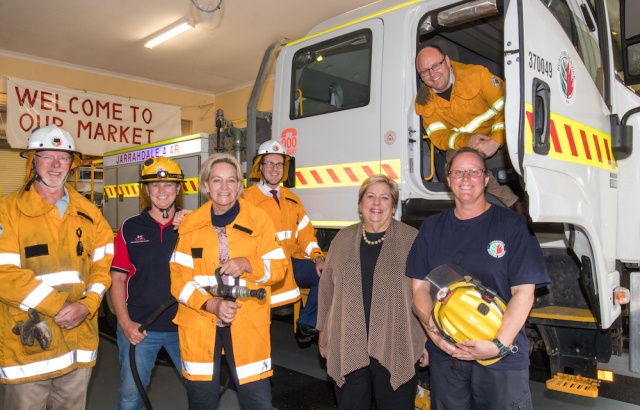 Labor candidate for Darling Range Barry Urban announced that if elected in the March state election the Labor Party would give $200,000 to the Shire of Serpentine Jarrahdale and $100,000 to the City of Armadale.
Mr Urban who was joined by Federal Member for Burt Matt Keogh and shadow emergency services and bushfire preparedness minister Margaret Quirk, made the announcement on January 31 and said the funding was for local volunteer bushfire brigades.
"As a volunteer with the Jarrahdale Volunteer Bushfire Brigade I know how important the work of our local firefighters is in protecting communities in the hills," he said.
"Our volunteer firefighters are on the front line every summer risking their own lives to ensure others.
"We need to ensure that our volunteer bushfire brigades have the best possible equipment to support their fantastic work which is why I am proud to have secured this funding commitment which will ensure our local brigades have the resources they need to keep our communities safe during summer."
Member for Darling Range Tony Simpson said he was extremely supportive of the volunteer firefighters in the electorate.
"They play a critical role in the shire and are invaluable," he said.
"Recently to assist local firefighters the State Government through Royalties for Regions provided a $250,000 grant to the Shire of Serpentine Jarrahdale for five new water tanks."
For more state election stories and candidate profiles click here.