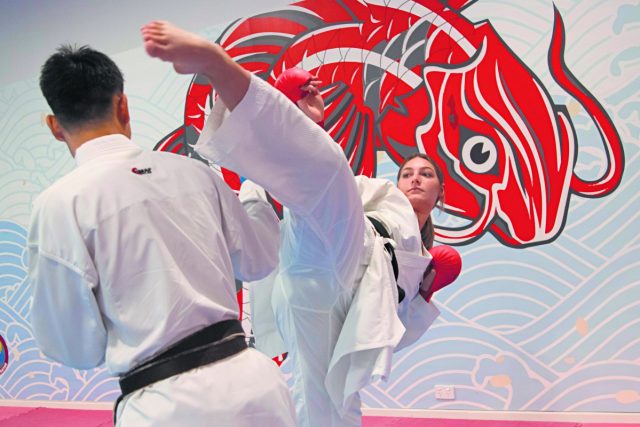 Hannah Sullivan is taking her karate career to new heights after the COVID pandemic stopped her competing for almost three years.
Earlier this month, the Willetton 19-year-old, who trains at West Coast Karate, travelled to New Caledonia to represent Australia in the Under 21 68kg and the Senior Female 69kg divisions of the Oceanian Karate Championships
However, she didn't just take part – she dominated, winning both divisions without her final opponents scoring a point against her.
Under normal circumstances this would be a remarkable result, but the last few years have not been normal.
"I didn't expect those results, I haven't been competing since COVID hit," she said.
"The last competition I took part in was the World Championships in Madrid in 2019, so it's basically been three years since I competed.
"I took a year off during COVID, I got a job and worked on myself, and I'd only been back training for six months.
"I kept teaching Karate but it was a good break.
"I started off in the first fight and I wasn't fighting the best, but as each fight went on, I got better and better like I was meant to be there."
Sullivan's mental preparation for the championships was the key to her success, and her attitude is one competitors from any sport could apply.
"You have to be super relaxed, and you have to know it's a sport you enjoy and you want to be there, and there's no real pressure, however you go doesn't matter as long as you're enjoying yourself and trying your best.
"If you put too much pressure on yourself, you're going to burn and break down, if you just take it as it comes it's definitely a better way to go about things."
With her father Brian as her head coach, Hannah has a busy schedule of taking on the best Karate fighters in the world ahead of her.
"Hopefully I'll be going to the Karate Commonwealth Games in Birmingham, I'm off to Croatia for an under 21 youth league on Friday, then I've got the National Championships in Rockhampton, and after the Commonwealth Games I've got the World Championships.
"I'm facing the best people in the world, these aren't people who don't know what they're doing, they're the very best.
"Luckily when somebody moves forward, I love to put my fist through their ribs."