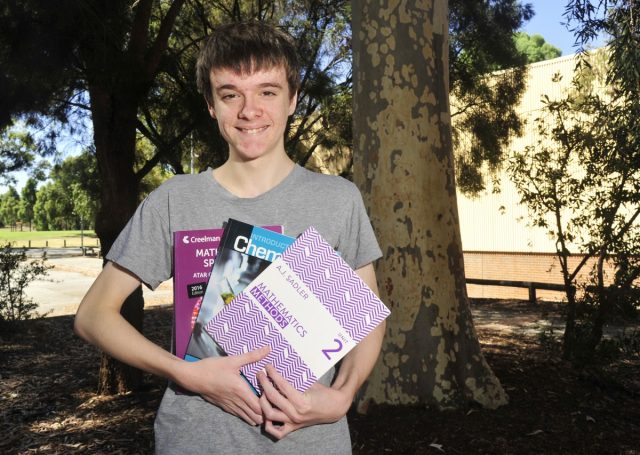 Not only did he recite 120 decimal places of Pi in a competition, which he won, he also managed to climb a 45-metre-tall wall to learn about gravity and he now holds the highest ATAR result in his school.
With a result of 95.4, Ethan Barnard's hard work in year 12 really paid off.
The Southern River College student said he was overwhelmed and excited when he saw what he had achieved.
When preparing for his exams Ethan said he created summary pages and flash cards to study, practised using past papers and kept track of test dates and due dates to better plan out his time.
"I didn't study with others to be truthful, if someone had an issue, I would be asked, but for the most part I was studying independently," he said.
A total of 22 students completed an ATAR course in 2019 at the college with many opting for Curtin, Murdoch or the University of Western Australia.
Nineteen of these students were accepted into the university of their choice including Ethan who will be going to Curtin University to study Advanced Science (honours) majoring in Physics. "Understanding how objects behave, and why events occur intrigues me," he said.
Performing well in your ATAR test could also be easier if you follow some of Ethan's tips.
"Set a goal at the start of the year, have a clear idea of how your year will be a success, achieving a certain ATAR or getting into a certain university course, "he said.
"Then write this down and put it somewhere you'll see it.
"Also have a study schedule and stick to it and ask for help when you need it."
Principal Everal Eaton said many year 12 students did well in 2019, with the college achieving a 69.9 ATAR mean score.